Countryside wedding in Tuscany
Your unforgettable day at Tenuta di Mensanello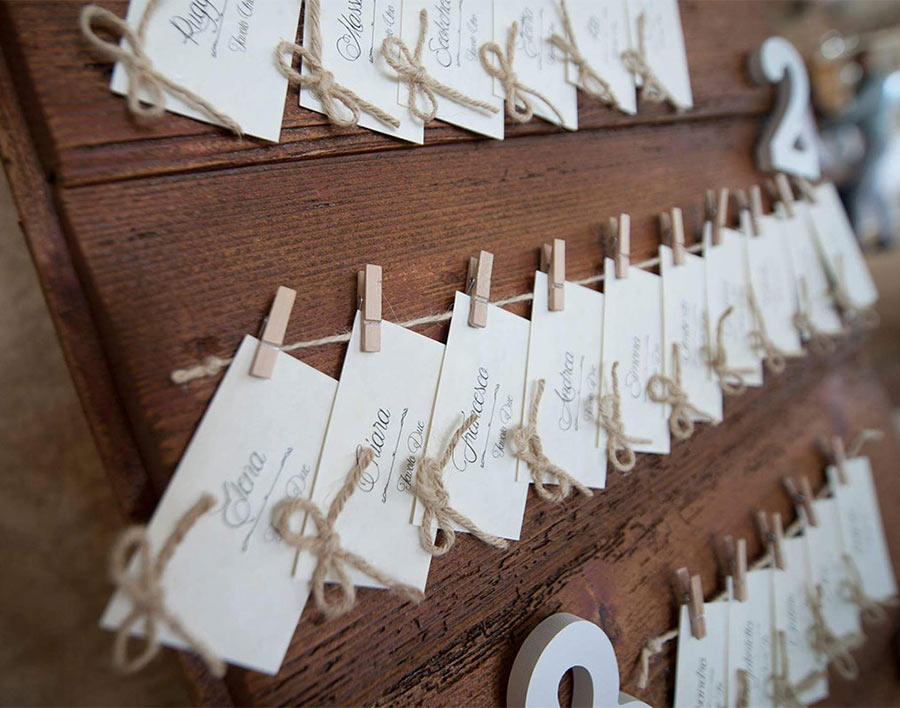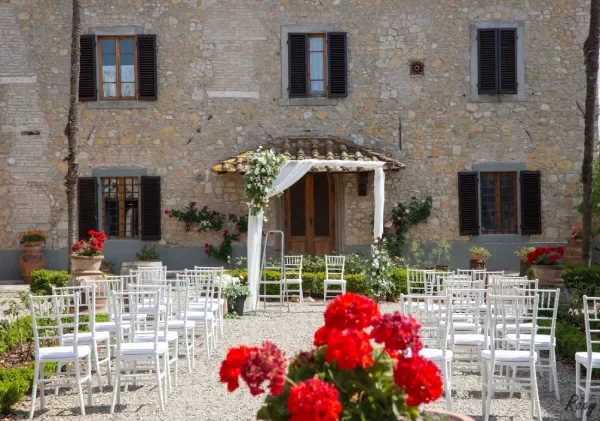 Tenuta di Mensanello, your wedding venue near Siena
An ancient Tuscan hamlet dressed up for the occasion, floral decorations to embellish picturesque corners, a poolside toast at sunset followed by a delicious dinner sitting at tables set with a rustic-chic style: your countryside wedding in Tuscany could look just like this.
Here at Tenuta di Mensanello, an estate surrounded by the rolling hills of Chianti near the city of Siena, we are happy to welcome couples who want to celebrate such a meaningful day in a unique environment.
Unique like their love story.
Authentic like the feeling that bonds them.
Deep like the roots that go back to the past and sustain their present and their future.
If you have also been dreaming of a Tuscan wedding in a farmhouse to celebrate the purest essence of love, you are in the right place.
Your event, our services
At Tenuta di Mensanello we do everything we can to make your countryside wedding in Tuscany unforgettable.
Here is what we put at your disposal:
the excellent cuisine of our restaurant, with a menu agreed with you, so that you and your guests will taste the genuine products that we grow with dedication;
the wines that we make, that can't be missing from any wedding in Chianti;
rooms and apartments for you and your guests to enjoy a pleasant stay;
numerous outdoor areas surrounded by the beauty of nature (even a pool, ideal for a drink at sunset time!) and indoor rooms to be used in case of bad weather;
tables and chairs that accommodate up to 120 people;
original party favors and small objects to set up the tables;
our presence as wedding managers, collaborating with the vendors you will choose to make sure that the contact formulas are respected and that the event goes smoothly from every point of view.
The icing on the (wedding) cake? You can get married with a civil ceremony right at our estate: Tenuta di Mensanello is in fact the only authorized "Casa Comunale" in Colle Val d'Elsa!
Otherwise, right out of our main entrance there's a picturesque little church: if you wish, your wedding in Tuscany could start with a touching religious ritual there.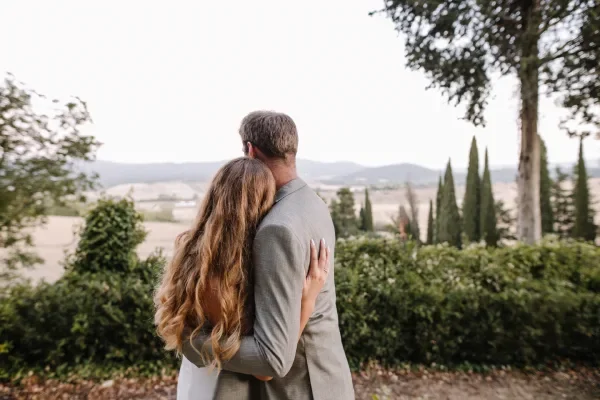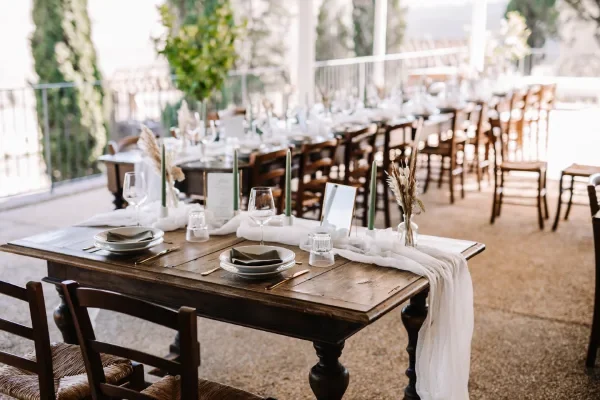 5 great reasons to choose a farmhouse wedding in Tuscany
The idea of getting married in a farmhouse in Tuscany is teasing you, but you are not 100% sure it's suitable for you? We might be biased because we love our estate, that's for sure, but there are several objective reasons for you to fall in love with it too.
Here is why you should celebrate such a special event here.
The very broad spaces of Tenuta di Mensanello will welcome you and your guests with open arms. This means that the youngest guests will be free to run and play outdoors, and that the adults won't have to worry about such things as parking spots. This also means that your wedding in the countryside can be a big party with lots of attendees, especially if you celebrate it in the warmest season.
Being so in touch with nature – that surrounds our farm and village – is priceless. It reminds you of the importance of the simplest things, it makes you feel peaceful and – if we want to look at a more practical implication for your wedding in Tuscany – it turns into a wonderful backdrop for the photo shoot!
A wedding in a farmhouse allows you to have an event that is both elegant and sustainable. For us at Tenuta di Mensanello it's crucial to respect the Earth as much as possible and, if you want to give a green touch to your event, we'll be more than happy to accommodate your request through a simple yet fascinating design, for example combining natural fabric, straw bales and delicate wildflowers.
The wedding day is intense and can easily become overwhelming. A venue like ours, tucked among the hills of Chianti near Siena, is filled with a sense of absolute peace. Forget about the chaos of the city and stay focused on your event only, in a cozy and serene environment.
We left it at the end because it's something really special: the genuine, Km 0 food is a big protagonist of weddings in Tuscany. In our case, we will offer you many "meter 0" delicacies: we grow and make them ourselves, following the tradition, so that you and your guests will have the chance to taste the best products of the Earth. Your wedding menu, which we will agree upon together, will be authentic and tied to the territory. And it will be mouthwatering!
We are sure of it: your dream, now, is more real than ever.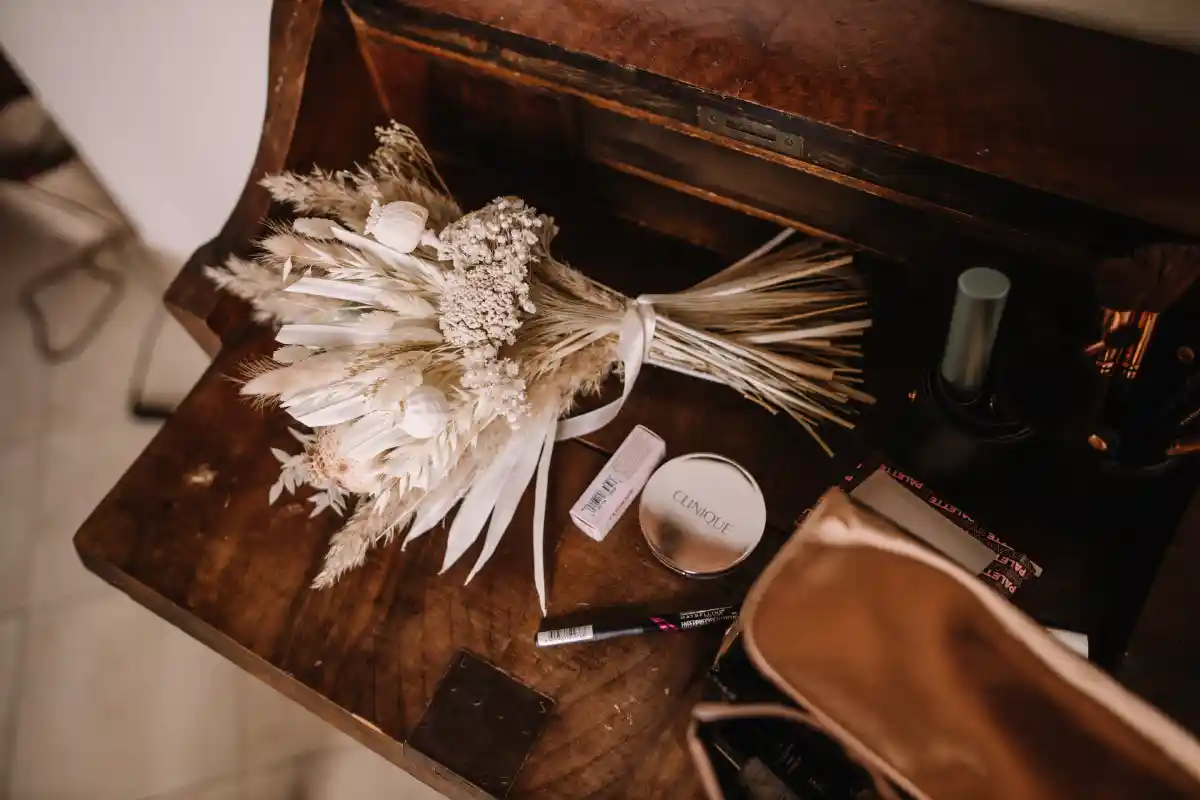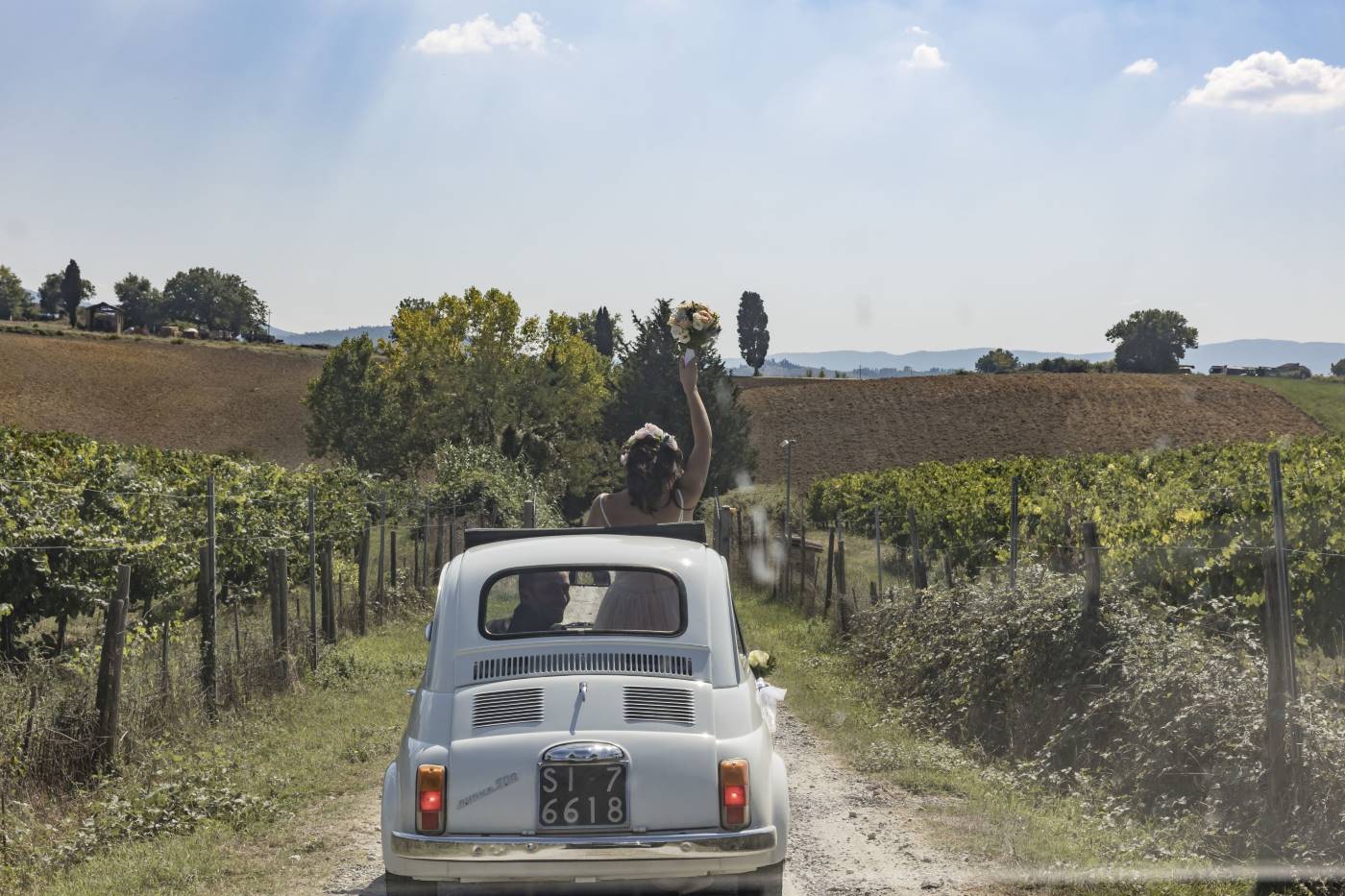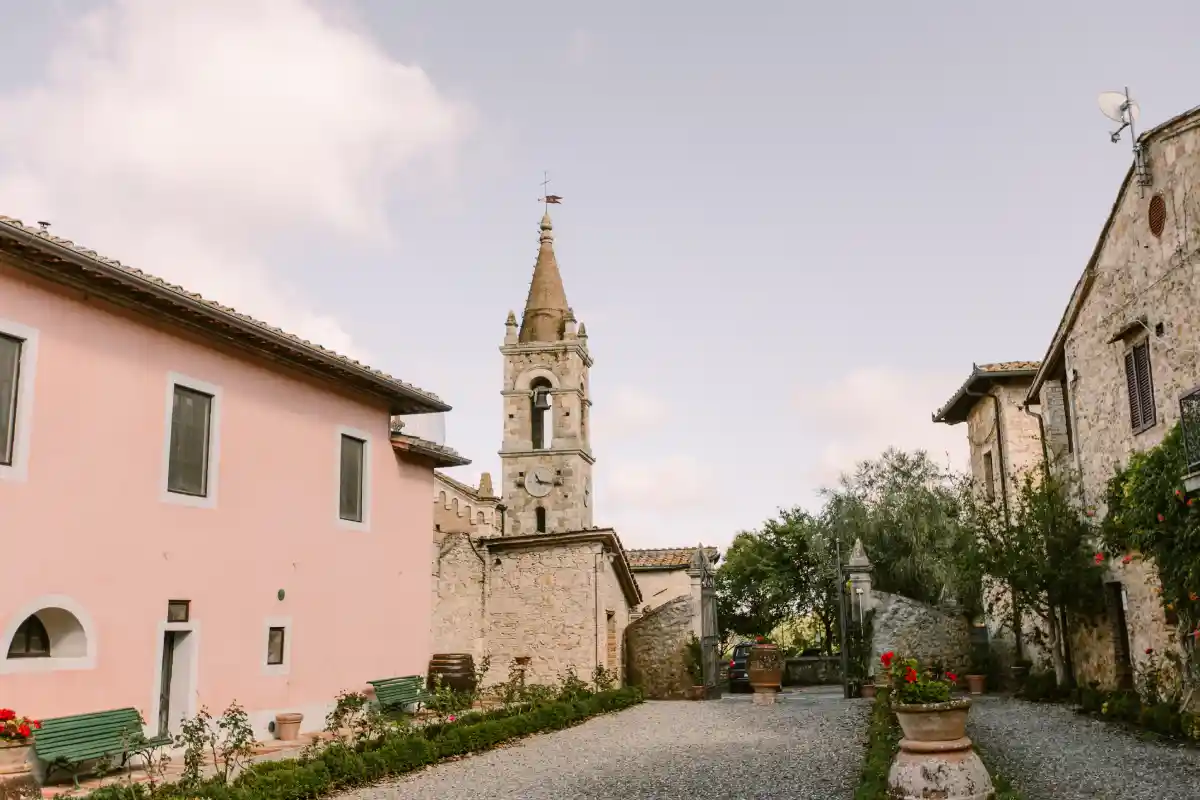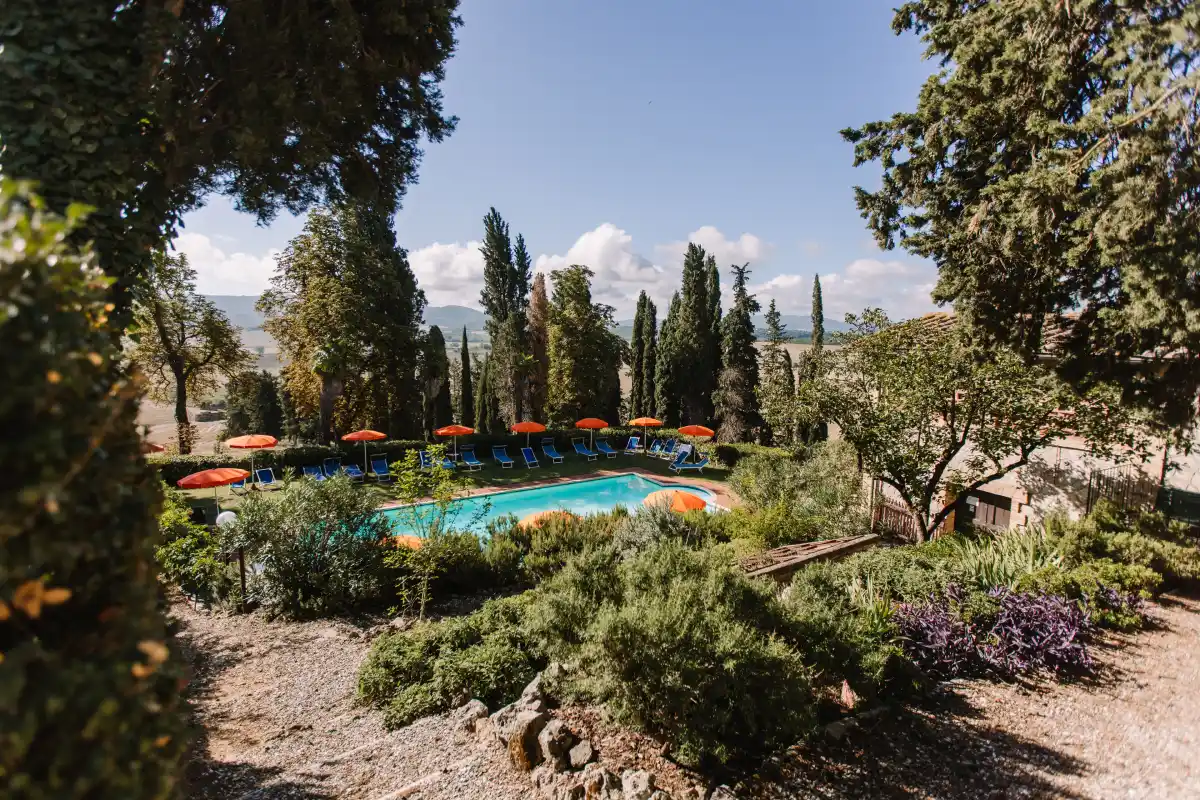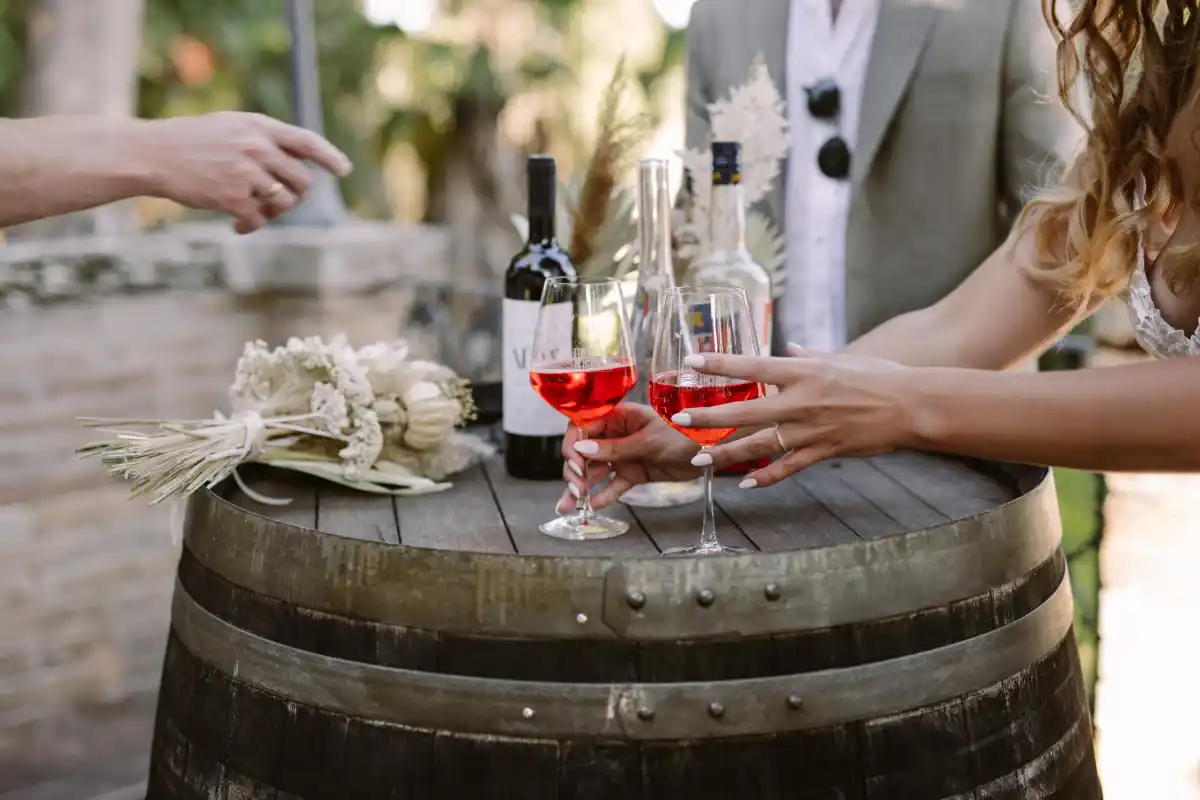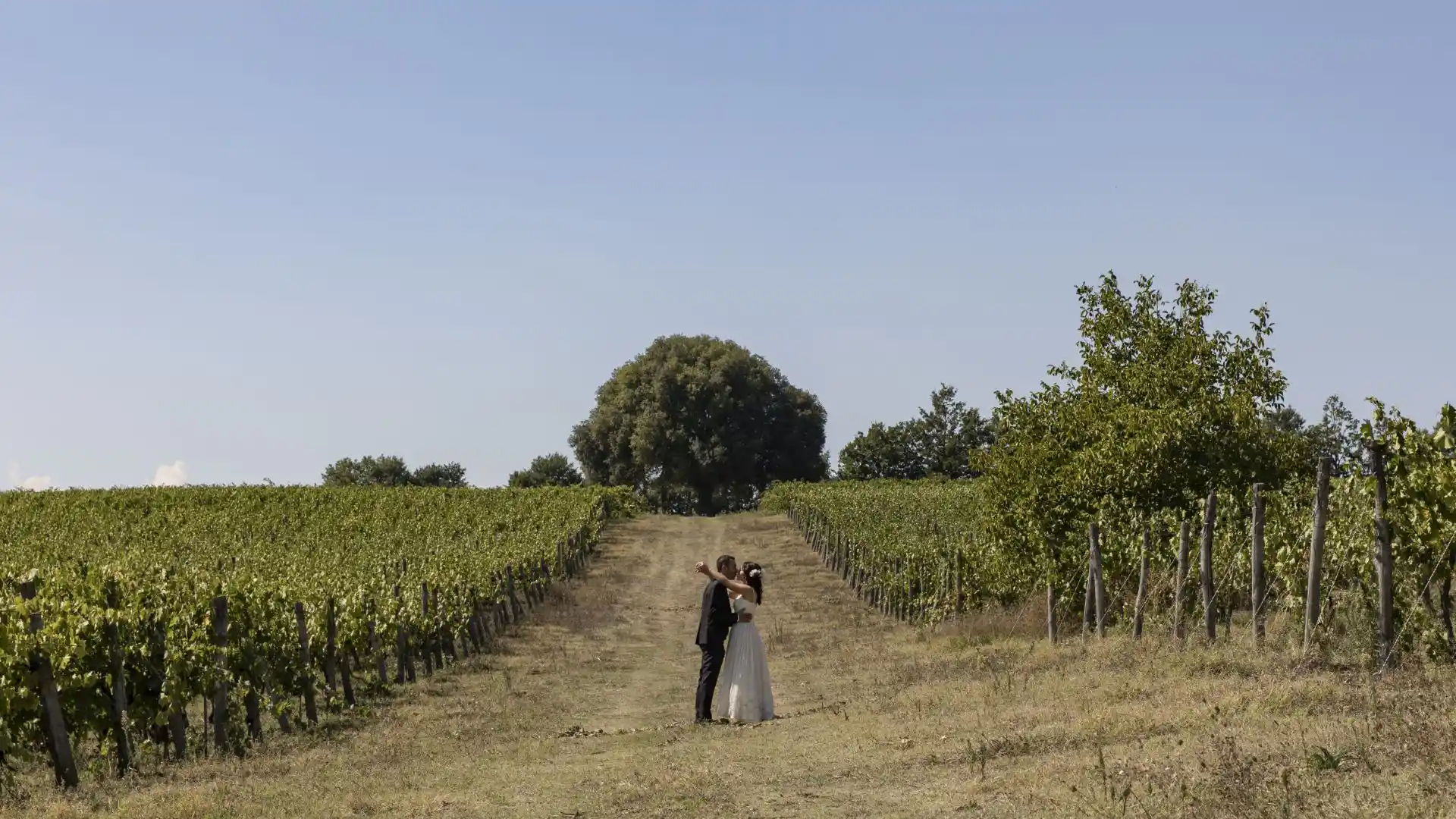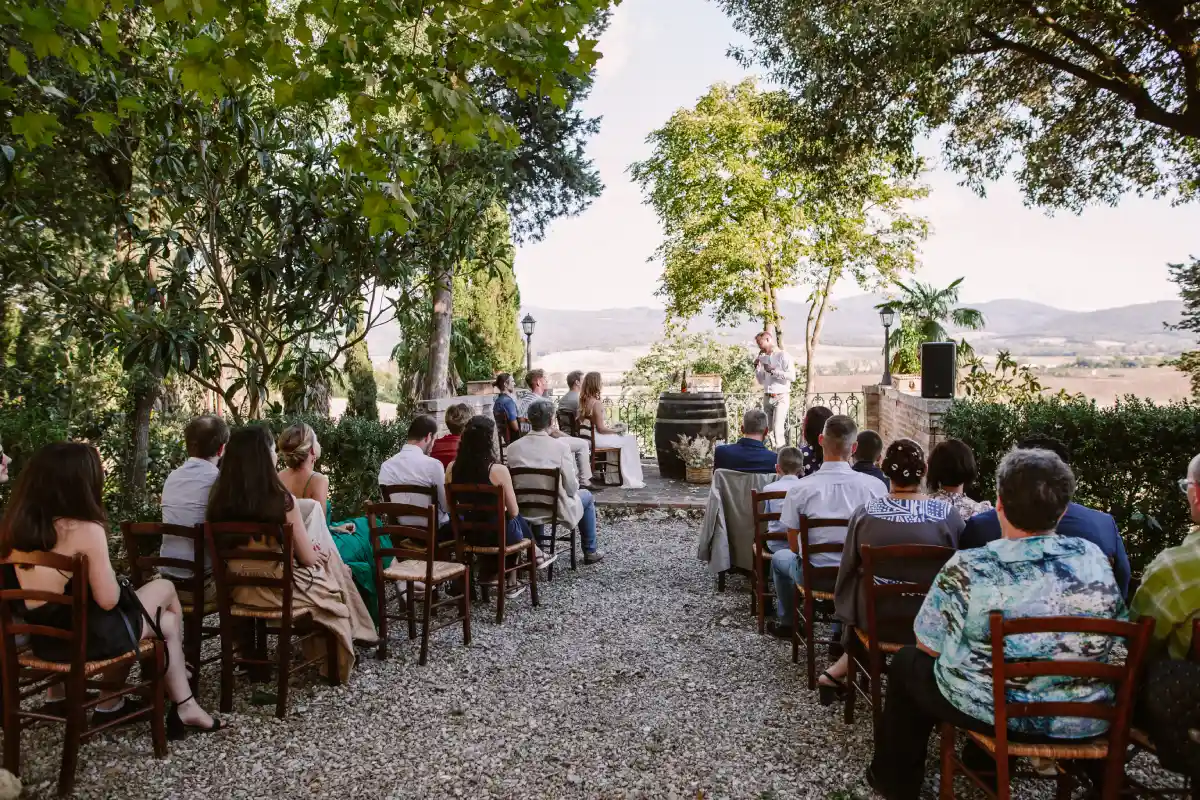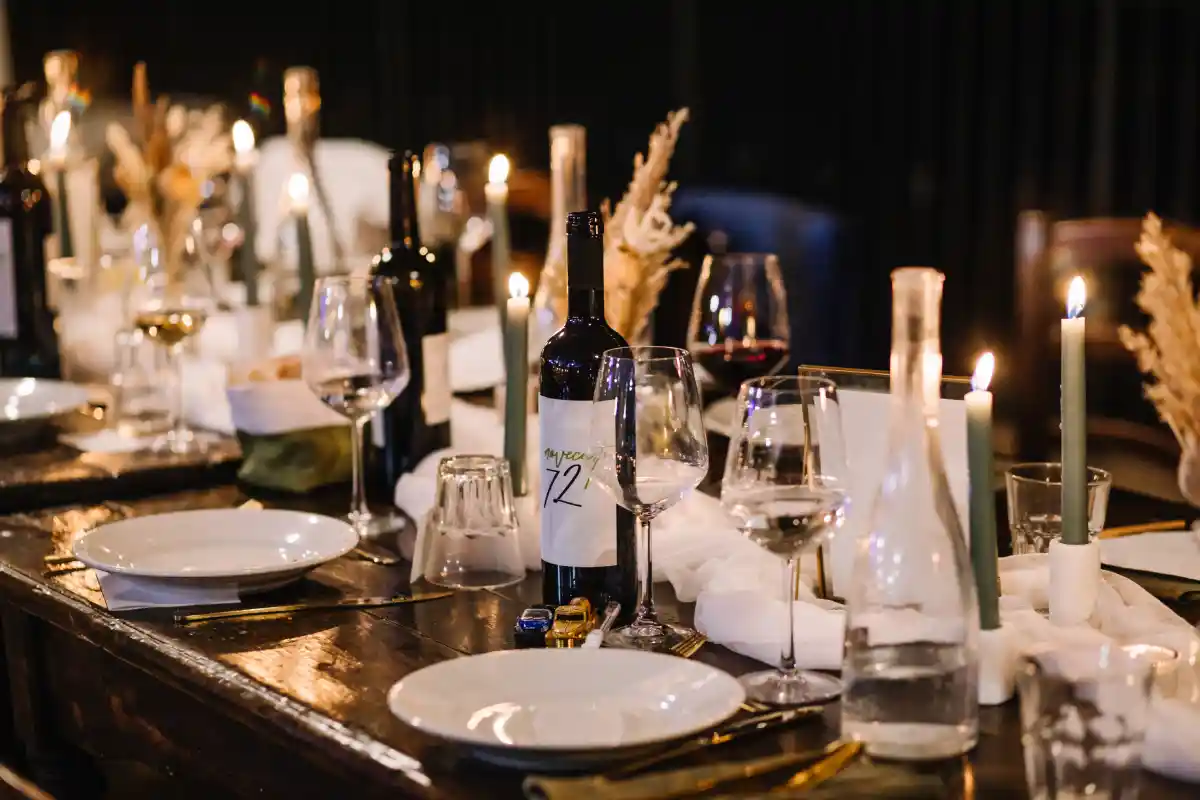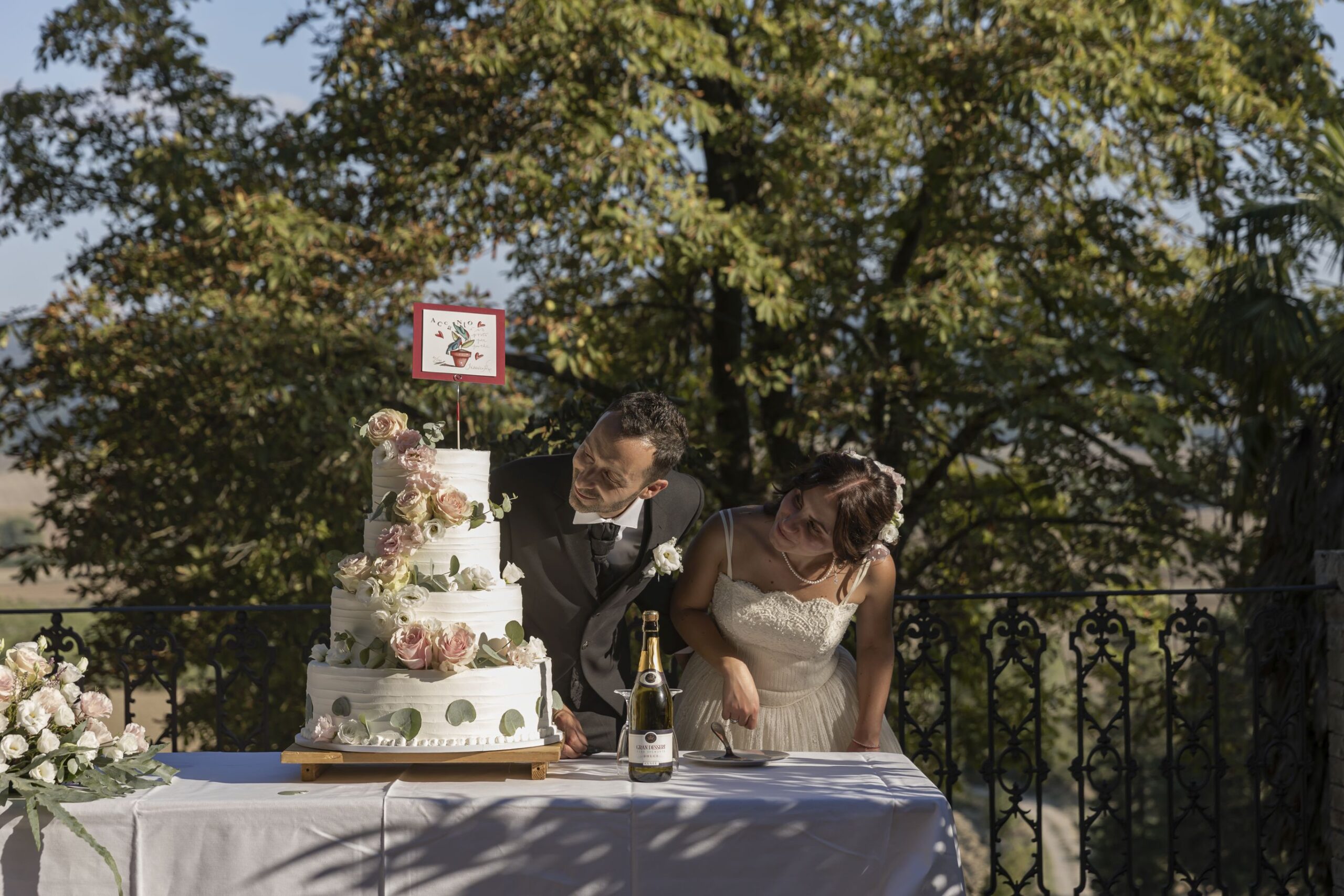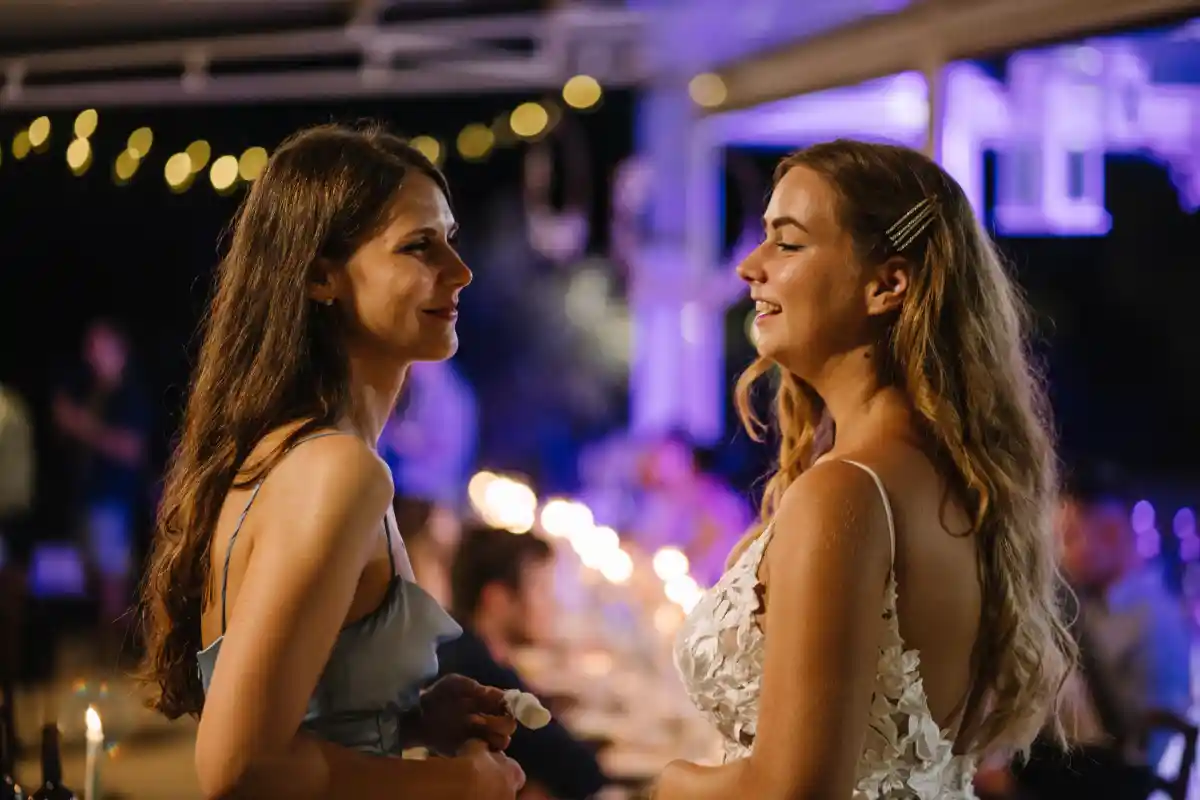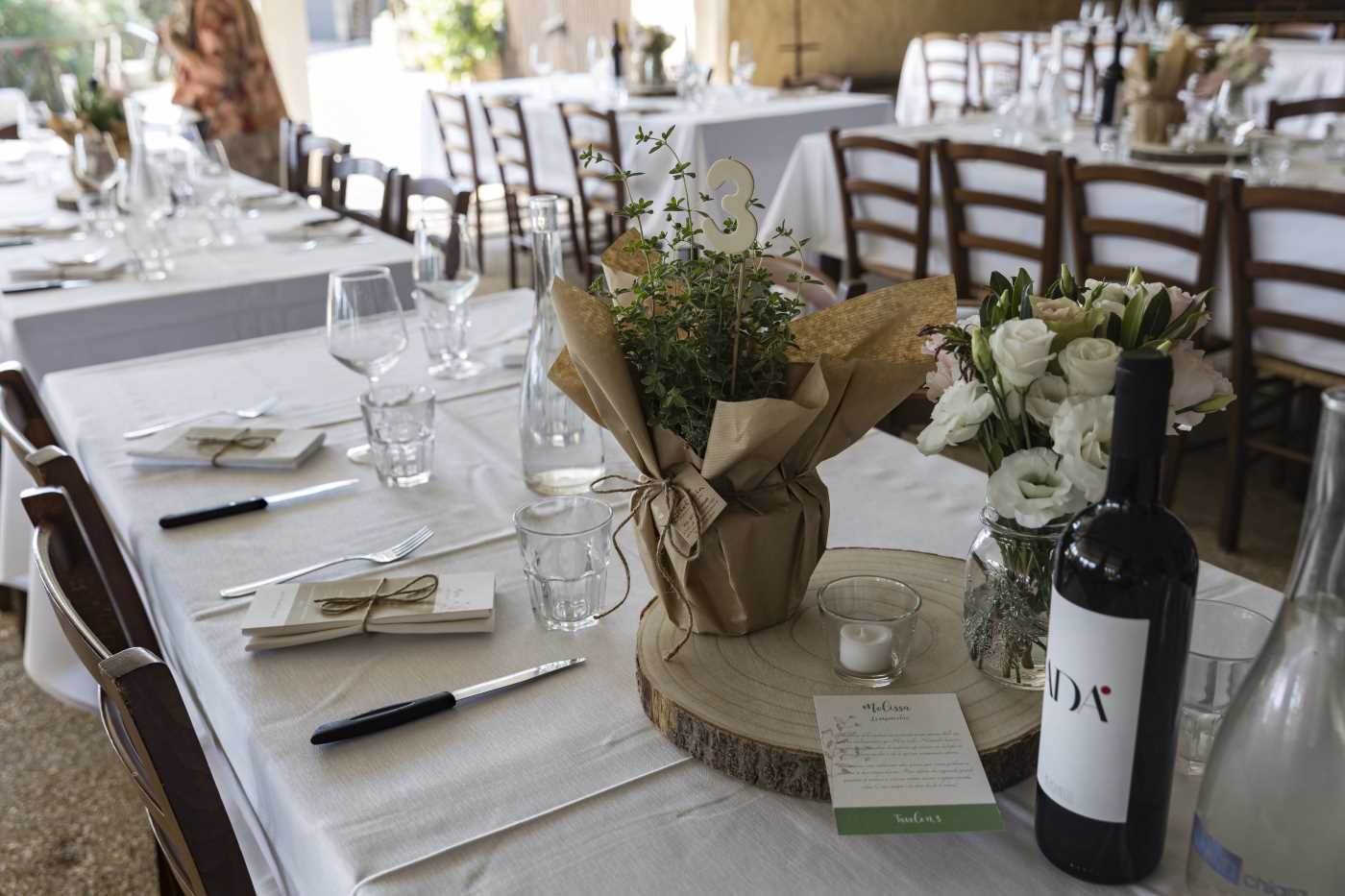 Your rustic, Tuscan wedding in Chianti
You can imagine that the most appealing wedding venues in Siena and its surroundings fill up fast, especially if you are getting married in Tuscany in the most popular months.
That's why we suggest you get in touch with us as soon as possible, to make sure you get to book your preferred date.
Send us an email at info@mensanello.com and tell us about your dream wedding in Tuscany. We will then schedule a video call to delve into the details and plan the following steps.
Do you prefer to talk to us in person? No problem: call +39 350 106 9760 and we will reply to all of your questions.
SAY "I DO"
AT TENUTA DI MENSANELLO
Gallery
Wedding snapshots in agriturismo