Holiday apartments in Tuscany
In the historic village of Mensanello
All of our holiday apartments in the Tuscan countryside
If you are organizing your Chianti holidays and you're looking for suitable accommodation for you, choose one of our 12 apartments.
They are characterized by different square footage and structure, and they were all recently renovated in a very respectful way, to save their distinctive traits. Our holiday apartments in Tuscany can host from 2 to 6 people and they can be rented for short periods too – even for less than a week. They are perfect as a relaxing weekend getaway or as a base for your Tuscan vacation, whether you're a couple, a family that is looking for a home away from home, or a group of friends who wish to share the fun.
Tenuta di Mensanello is located in a strategic position, surrounded by nature but at a very short distance from the main landmarks of the area: the city of Siena, the villages of Monteriggioni and Colle Val d'Elsa, not to mention the evocative Francigena Way.
All of the apartments include
Overnight stay only
Equipped kitchen (stove, fridge, utensils and tableware)
Bed linens (changed weekly)
Towels (changed weekly)
Courtesy set
Toilet paper, dish soap, sponge
TV
Wi-fi
Final cleaning
Usage of outdoor spaces and swimming pool
Car parking (unguarded)
Bike and motorbike parking (guarded)
Minimum stay: 2 nights
Extra (charged separately):
Tourist tax
Heating
Breakfast
Lunch and dinner à-la-carte
Washing machine
Dryer
Daily tidying up (including toilet paper; change of bed linens and towels not included)
Complete cleaning, including bed linens and towels
Extra set of bed linens per room
Swimming pool towels
Experiences and tastings
Farmer's groceries – you can book in advance and you will find everything in the apartment when you arrive (it can include our products, such as wine, oil or beer, vegetables from our garden, pasta and sauces)
The extra services can be requested when booking or on-site, at the reception.
Not included
Air conditioning – not available
Salt, oil and other ingredients in the kitchen
Check availability for your stay
A closer look at our holiday apartments in Tuscany
Ponente (2 people)
Ideal apartment for Tuscany holidays for couples, or a family with a baby. It allows you to have fully equipped accommodation without losing sight of your budget.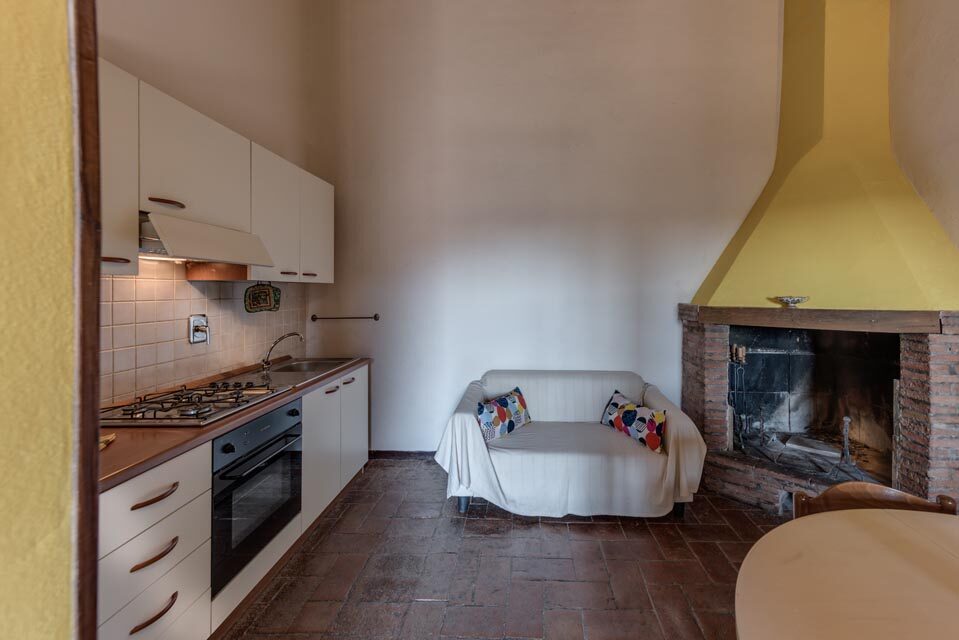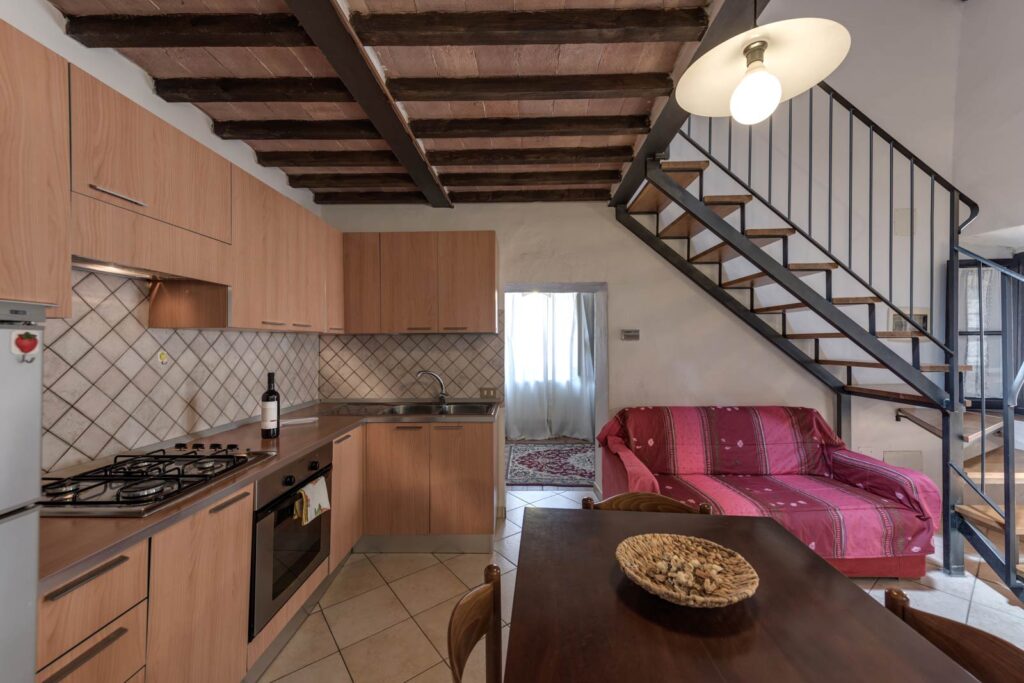 Vento d'estate (2 people)
Graceful apartment on the ground floor, small but complete of anything you might need, located in one of the buildings of the historic village of Mensanello.
Due Archi(2 + 1 people)
This holiday apartment in Tuscany can host two or three people, and it's characterized by a bright mezzanine that expands the living room creating a cozy reading area.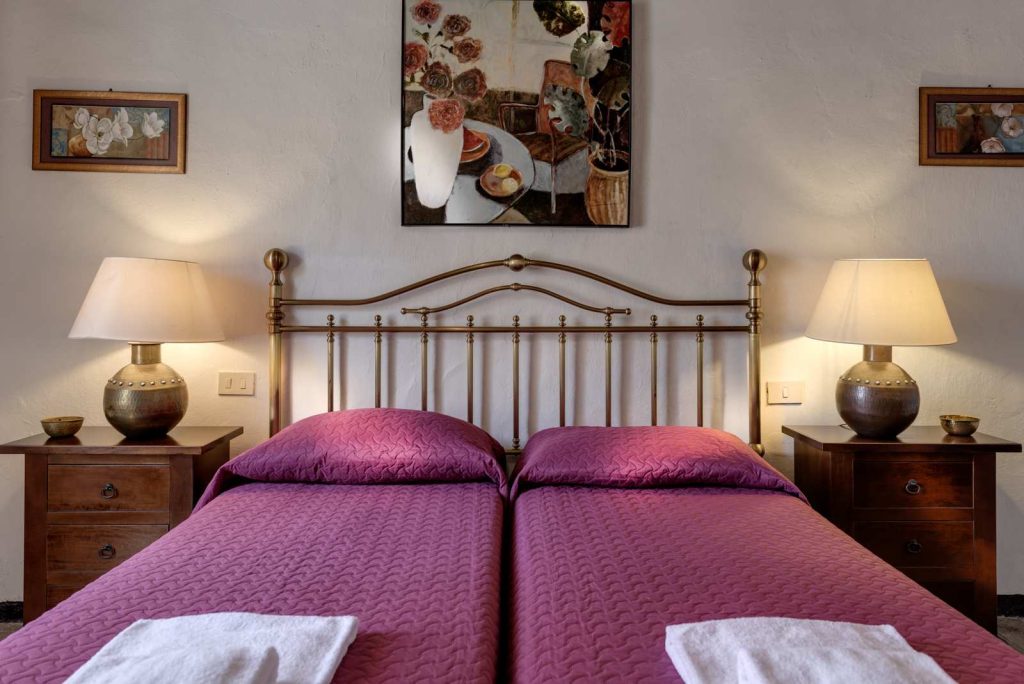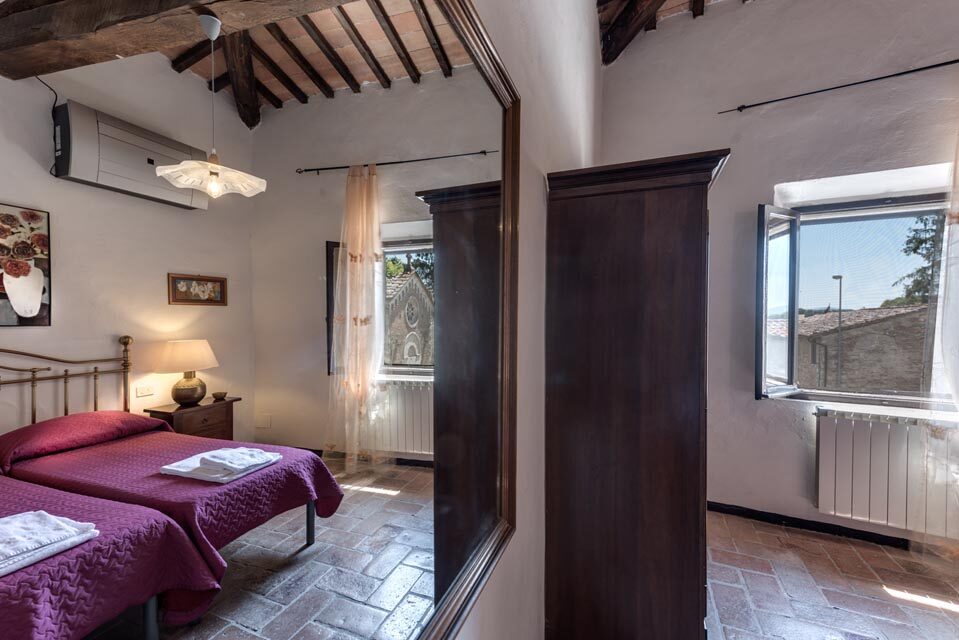 Pilli (2 + 1 people)
Pilli is a nice apartment for two or three people, with one bedroom, an area with a kitchen and living room, and a bathroom.
Casa di Beppe (4 + 1 people)
If you're looking for accommodation for your Chianti holidays with family or friends, with a smaller budget, this apartment with two double bedrooms is what you need.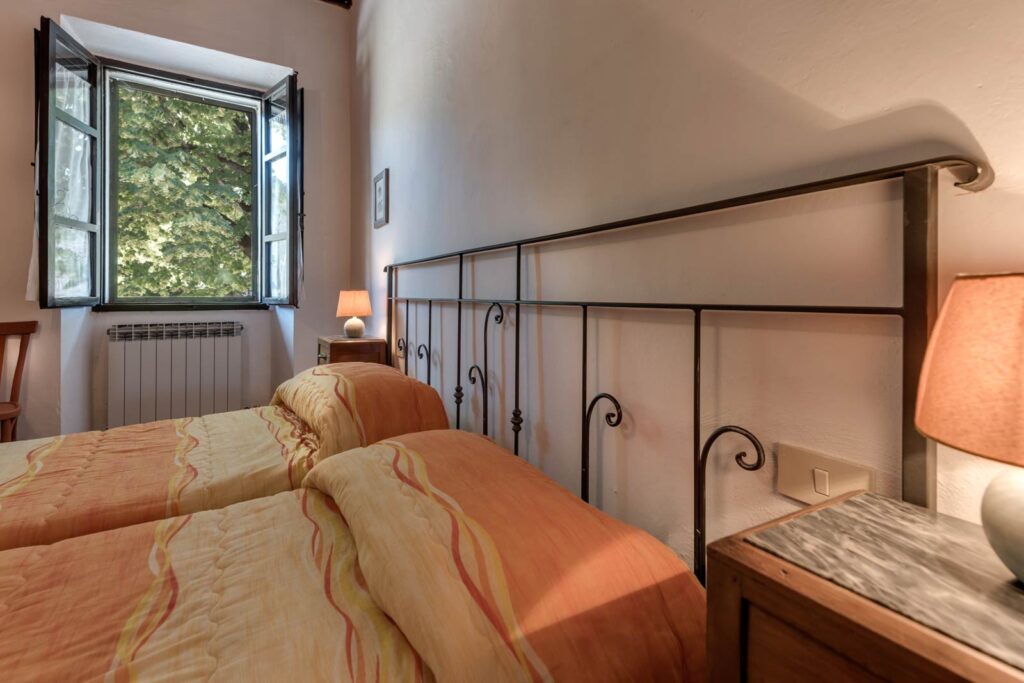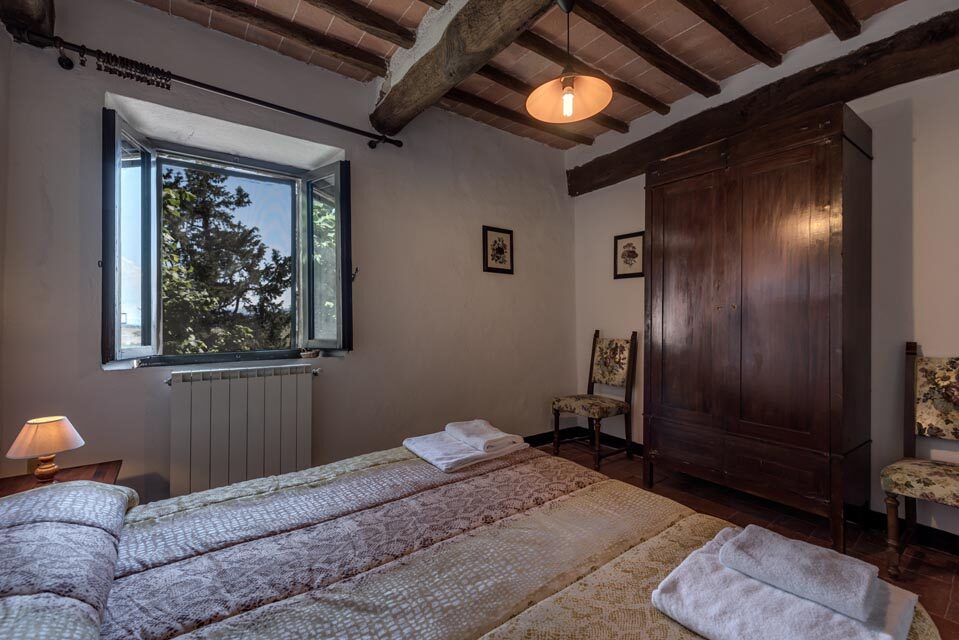 Nocciola (4 people)
This ground-floor apartment can host up to four people in two double bedrooms. The equipped kitchen and a bathroom with a shower complete the picture of your holiday in Tuscany.
Seccatoio (4 + 1 people)
In this apartment, located in the historic village of Mensanello and suitable for family holidays or groups of friends (up to five adults), you will find everything you need for a pleasant and carefree stay.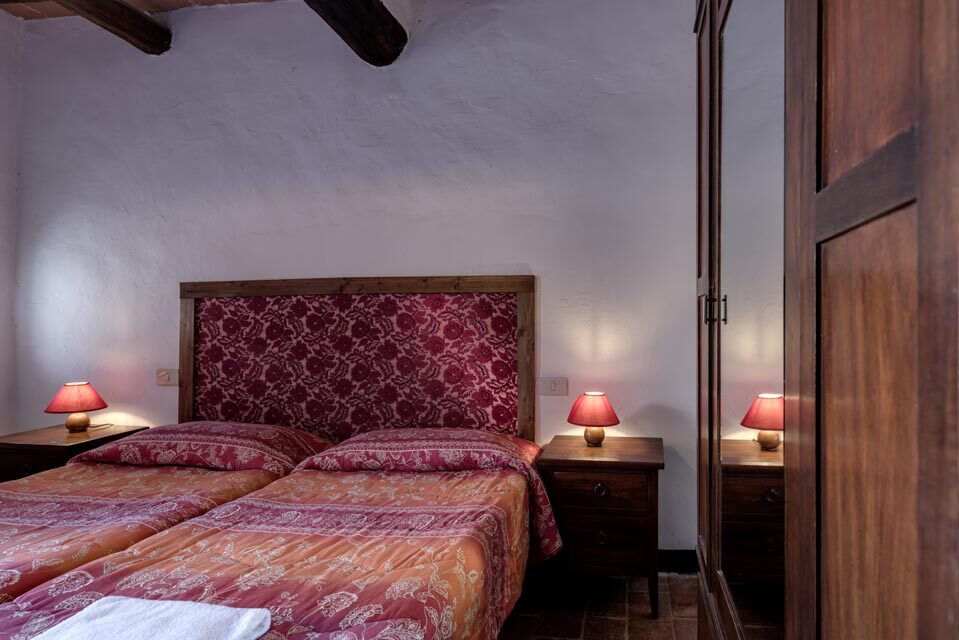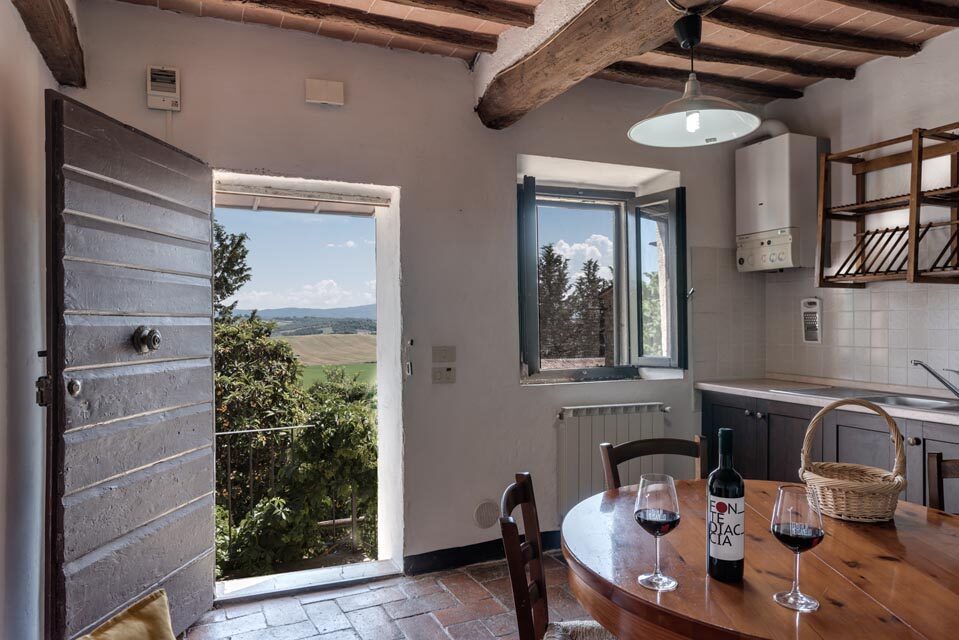 Voce del tempo (4 + 1 people)
An equipped kitchen, two double bedrooms and a bathroom with a shower, on the ground floor of a building in the main village: an excellent solution for friends or family holidays in Tuscany.
Pozzo (4 + 1 people)
Located on the ground floor of the central villa in the ancient village of Mensanello estate, this holiday apartment is ready to welcome up to five people.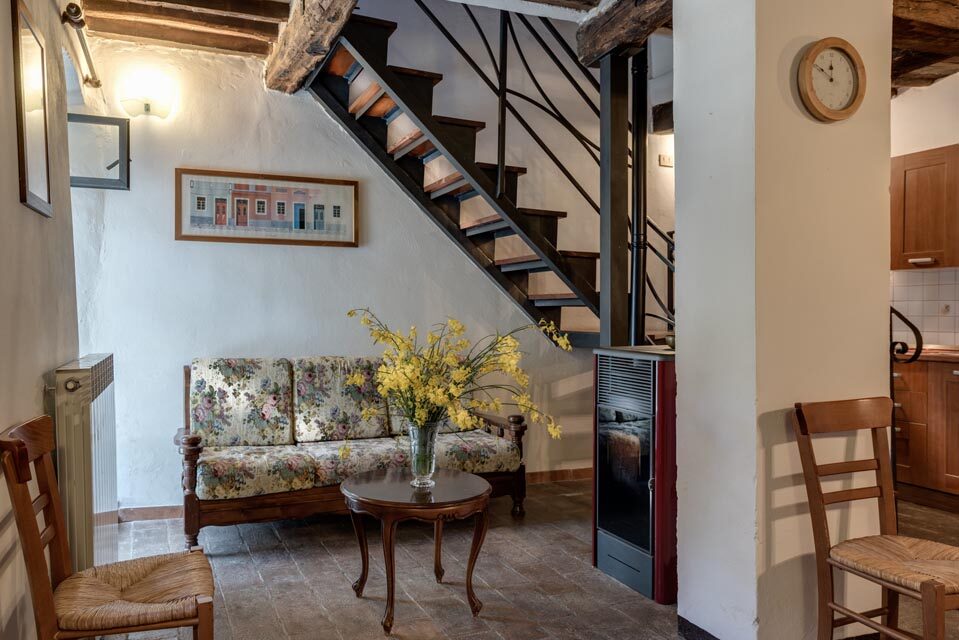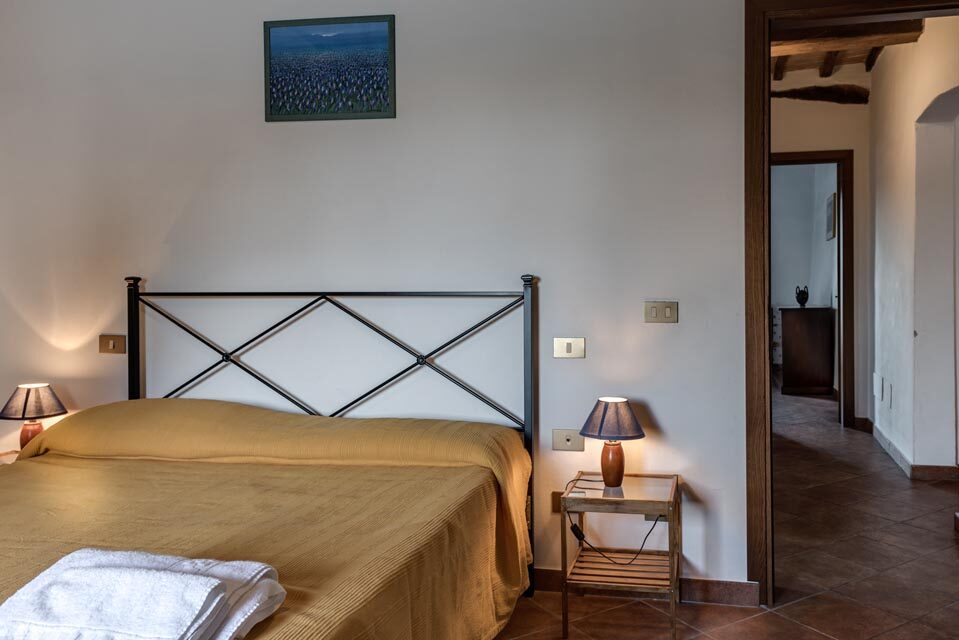 Granaio (6 + 1 people)
Ideal for the vacation of big families or groups of friends (up to seven), Granaio is an apartment with three double bedrooms and two bathrooms (one with a shower and one with a bathtub). The residence is accessible through a staircase of around 15 steps, and is equipped with a broad terrace with table and chairs: a marvelous setting for shared meals outdoors.
Zanza (6 + 1 people)
This apartment is also equipped with three double bedrooms and two bathrooms, one with a shower and one with a bathtub, as well as a complete kitchen. Groups of friends and families will find Zanza the perfect place where to spend a quiet and relaxing Tuscan holiday.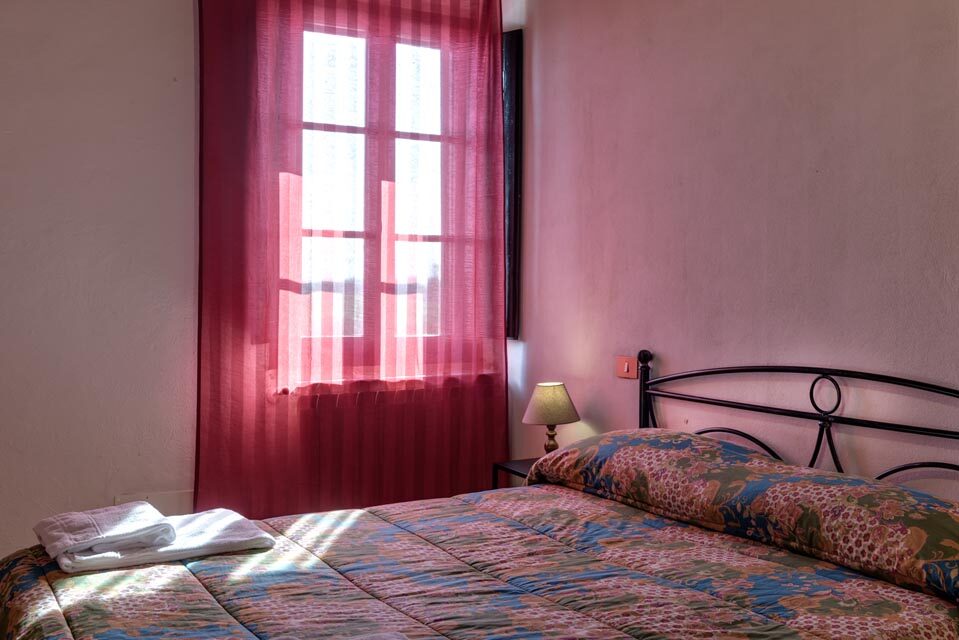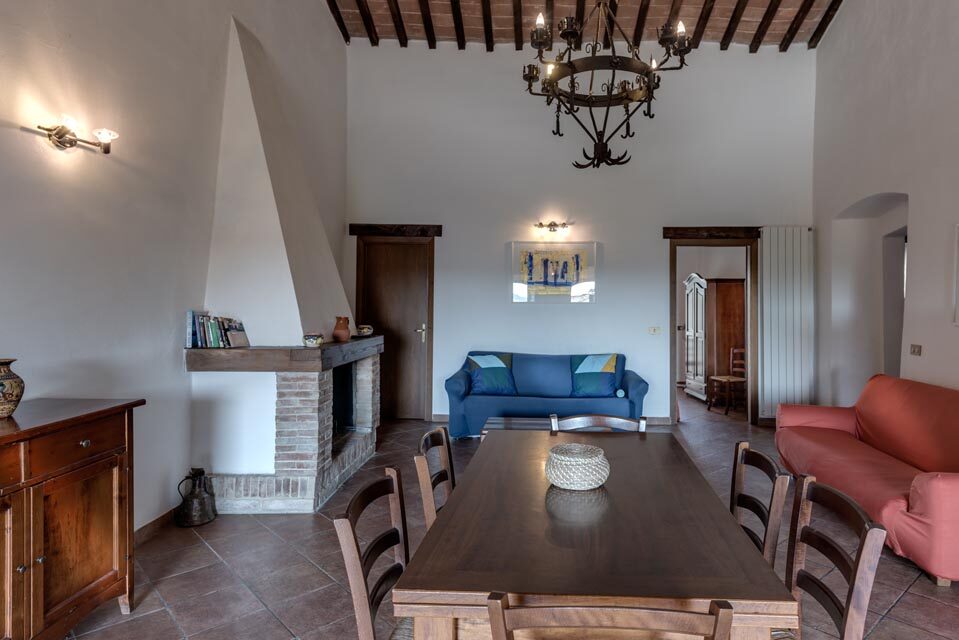 Levante (6 + 1 people)
Located at the end of Mensanello village, near the olive press where we make our extra virgin olive oil, this apartment is ready to welcome up to seven people who want to enjoy a holiday near Siena.
Book now your holiday apartment in Tuscany