Tenuta di Mensanello is a farming estate in Tuscany, located in the heart of Chianti near Siena and covering 300 hectares on the rolling hills that make this area so special and renowned worldwide. A place where agriculture, nature and history merge, allowing you to experience first-hand the most authentic Tuscan life.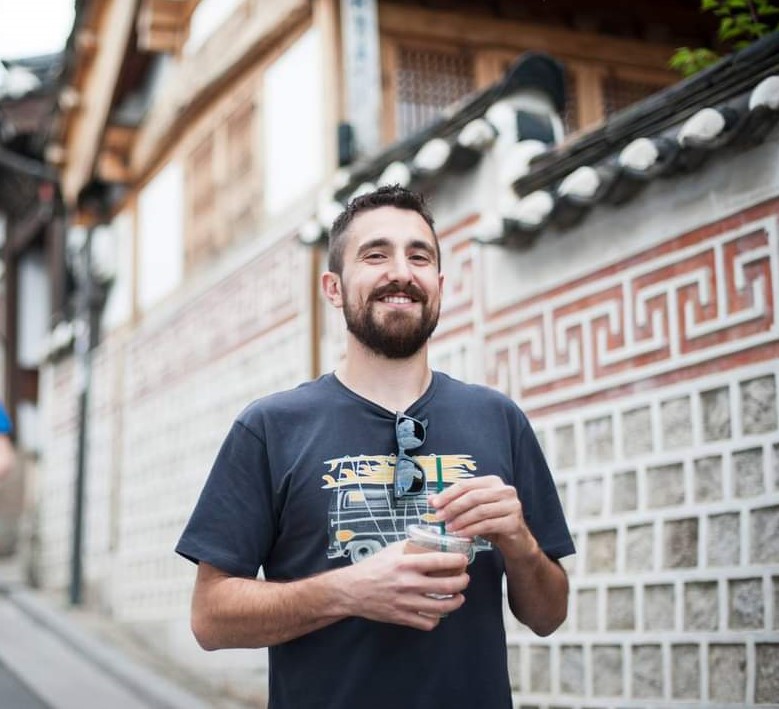 Mensanello is a village nestled among the hills near Siena and the Francigena Way. It's always been a place devoted to agriculture, a land of sharecroppers until the Second World War.
Three generations ago, my grandparents Ada and Alessandro dedicated themselves to this wonderful estate in Tuscany and took over the management of the farm. Today the person who takes care of it is me, Neri, born and raised here at Mensanello.
I started in 2015 after my Ph.D. in Agricultural Science at the University of Pisa and, with the help of my collaborators, I take care of our fam in Tuscany full-time. I cultivate the fields, produce wine, olive oil and beer, breed semi-wild pigs, and welcome Italian and International visitors.
Since 2020, Annarita – my partner –has joined me, especially to manage our Tuscan farmhouse in Chianti. She specifically takes care of the events – such as weddings in the countryside – and of the authentic experiences offered to the guests – from tastings to cooking classes. Annarita is also a tour guide: no one can make you fall in love with our Tuscan estate and its surrounding beauties better than her.
For us, taking care of such a vast and varied reality day after day is an exciting challenge and a big source of pride. As our logo depicts, we are rooted between tradition and innovation, always looking to the future. Just like a sprout that flourishes.
At Tenuta di Mensanello, our estate near Siena, you can still breathe the real Tuscan farming tradition. Just imagine an ancient village of stone houses that peacefully live together with nature, from the wildest one to the one that is skillfully cultivated.

Its agricultural soul is multifaceted. We have vineyards where we grow the grapes that we turn into exquisite wine – after all, Chianti wineries are famous all over the world. We have olive groves, where precious olives grow so that we can collect them and press them in the farm's mill to produce the famous Tuscan extra-virgin olive oil. We also have extensive crops of autumn-winter cereals such as wheat, spelt and barley, of legumes such as field beans and of oilseeds such as sunflower. Not to mention the alfalfa meadows, necessary to improve soil fertility, and the wood. We give value to the latter through the breeding of semi-wild pigs, in a complex system that ensures animal welfare and meat quality – the same meat that we serve in our farmhouse restaurant. Not very long ago we introduced a new feature: a tiny brewery where we make artisan beers with local ingredients.
Explore la Tenuta di Mensanello
Move the mouse on the map, and discover every corner of the estate by clicking on the symbols.
The grape harvest
As you can imagine, during the grape harvest our farm in Tuscany is buzzing with activity. In the vineyards people and machinery come and go relentlessly, and the air fills with the smell of must. If you wish to experience the real Tuscan farmhouse life, you can come and harvest grapes at Tenuta di Mensanello in September and October!
Info and booking: info@mensanello.com | +39 350 106 9760
Olive oil
Inside our estate in Tuscany there are many groves of olive trees, noble Mediterranean plants. The groves are treated conservatively and extensively, to ensure that the soil stays fertile. Frantoio, Leccino, Moraiolo and Pendolino are only some of the types of olives that we grow at Mensanello. Once picked, olives are taken to the mill of our farm and are pressed within 24 hours. By doing this, we minimize the loss of their precious and abundant antioxidants.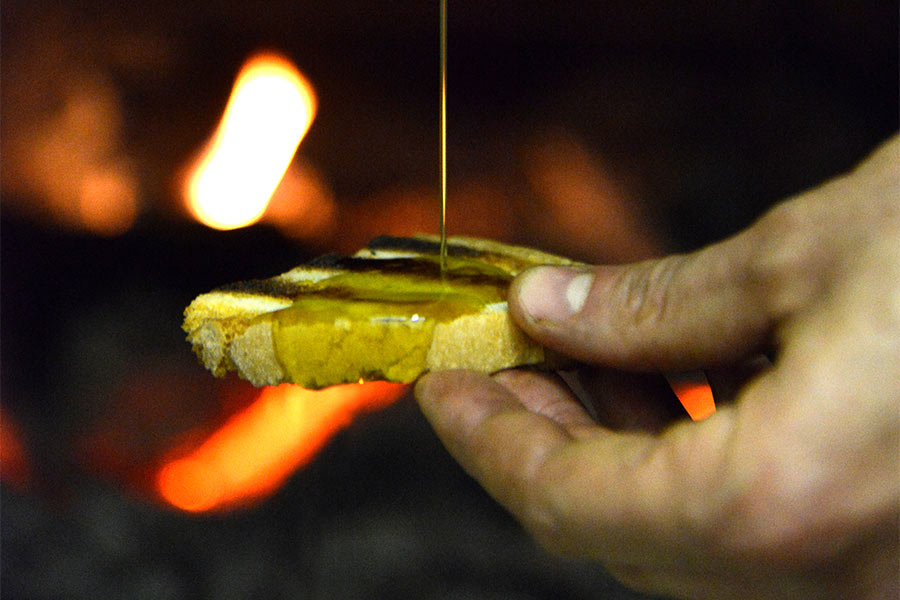 The olive press
As we said, our Tuscany farm is equipped with an on-site mill to extract extra-virgin olive oil. At Tenuta di Mensanello, we press both our olives and those of other local farmers: between October and November we are in full swing and we give our guests the chance to experience the olive pressing first-hand. It's a truly unique experience, that satisfies all the senses and leaves a long-lasting memory in those who are so lucky to live it.
Info, bookings and fresh oil to buy: info@mensanello.com | +39 350 106 9760
Beer
The microbrewery at Tenuta di Mensanello is located right in the center of the ancient village, in front of the wine cellar and the farmyard, inside a small building once used as a mill for cereals. It was born partly as a game and party for passion, and now we make different kinds of artisan beer using local water, barley that we grow ourselves, malt and natural ingredients.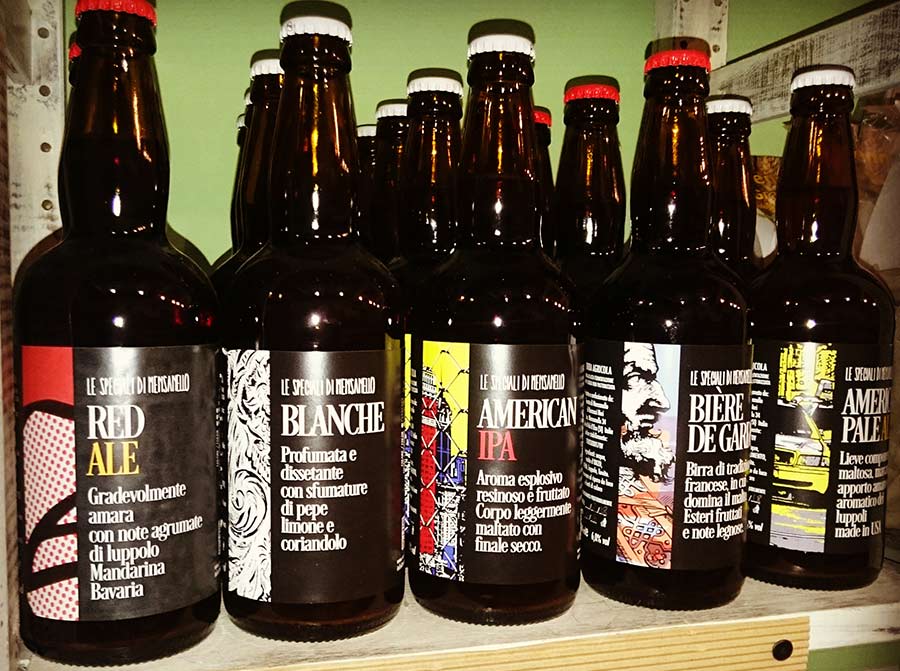 Livestock
Inside the Tuscany estate of Tenuta di Mensanello, in the over 40 hectares of wood on the Chianti hills, we breed several dozens of semi-wild pigs. This means that they can get food on their own, complying with their natural inclination for pasture. Semi-wild breeding allows us to have succulent meat, with a fat part that is very soft, flavorful and rich in antioxidants. This way, we can bring to our restaurant truly unique dishes, characterized by a traditional flavor.
At our restaurant you will have the chance to taste all the products of our farm in Tuscany and, during your visit, you will be able to buy your favorite ones.