Restaurant
in the historic village
Restaurant
in the historic village
The agricultural restaurant of Mensanello is located inside the historic village and includes an internal, cozy and welcoming room, which seats up to 45 people, and a large covered veranda, overlooking the countryside and the swimming pool, with a capacity of over 100 people. The restaurant is open to both guests of the farmhouse, with the possibility of half board, and to outsiders.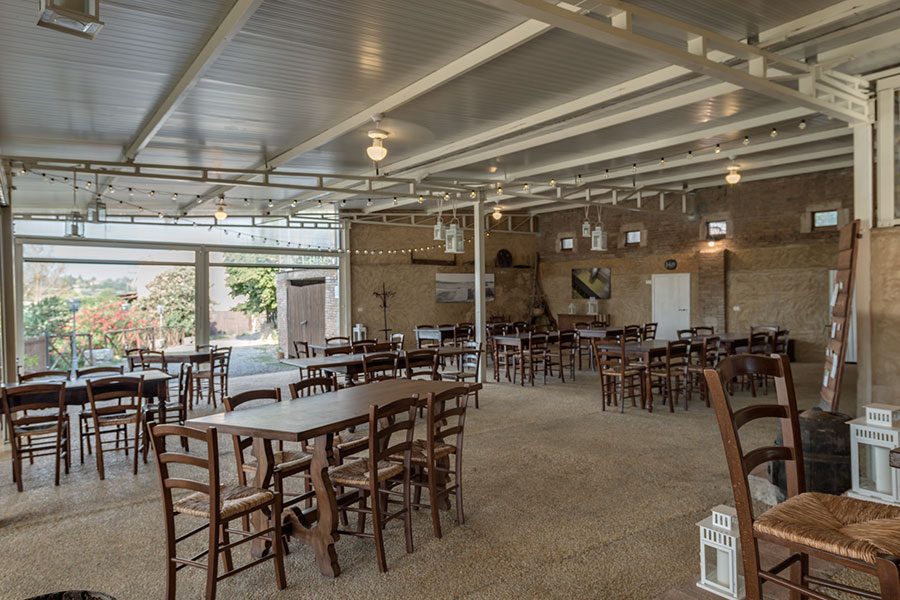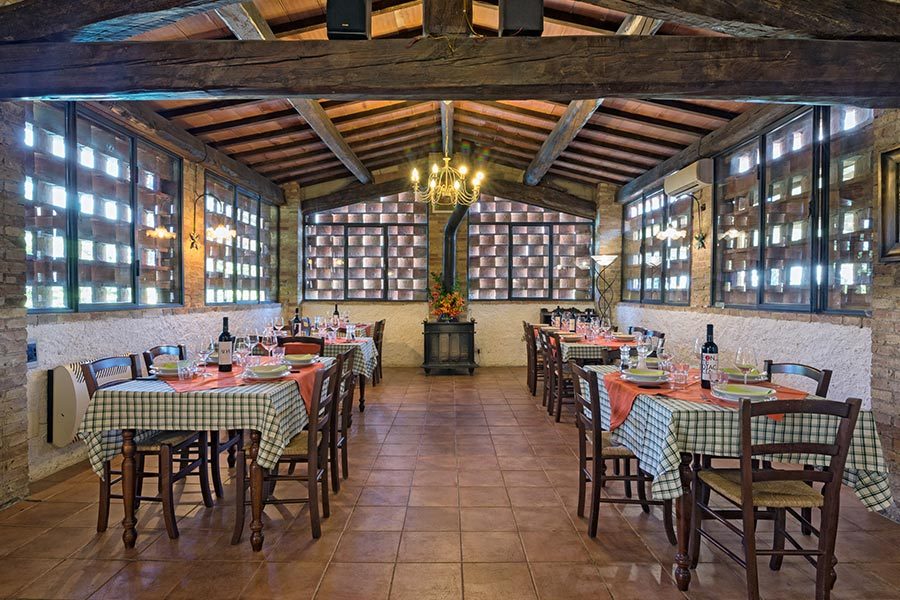 We offer a wide selection of zero miles products, such as our cured meats from our free-range pigs, our extra virgin olive oil, our craft beers and our DOCG and IGT wines. The menu is fixed and it varies from day to day depending on the seasons. For wine fans, you may also take a guided tasting during the meal. The Tenuta di Mensanello is the ideal place for ceremonies, events, romantic dinners, or celebrations of various kinds, for which you can customize the menu.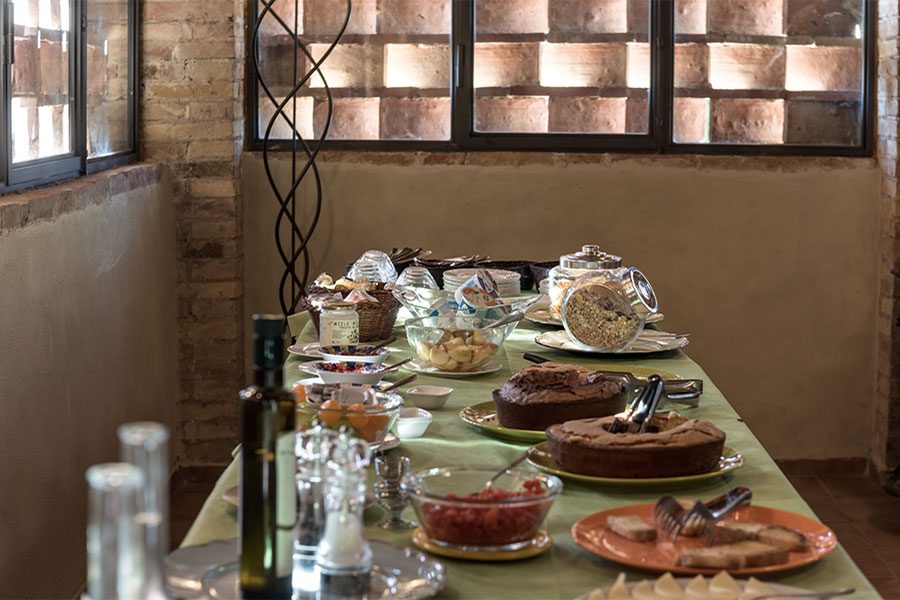 Breakfast
Breakfast in Mensanello awakens our guests with simple and genuine flavors and smells. We offer homemade cakes, classic local products and a wide choice of savory dishes, from fresh eggs, to Tuscan ham, to cheeses, to satisfy all palates and all habits. In addition to our guests, breakfast is also open to outsiders.
WRITE US AN EMAIL!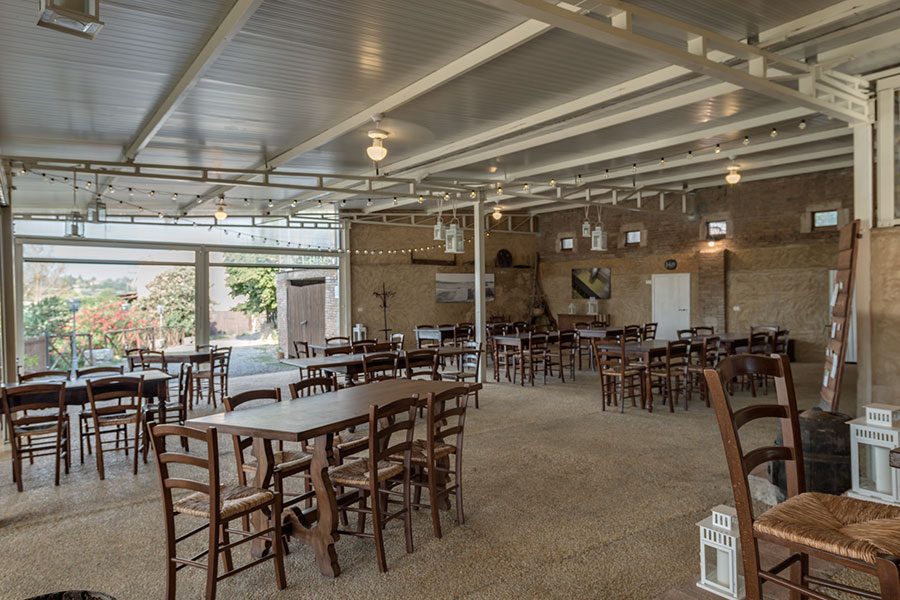 Lunches and dinners
The "agro-restaurant" of the Tenuta di Mensanello is the ideal place to savor traditional dishes in a jovial, simple and genuine atmosphere. We offer a menu of the day, with dishes prepared daily, with the possibility of pairing it with the wines of our production. For lovers of lighter meals we have also created an à la carte proposal, with dishes of the day, platters of cold cuts, cheeses or vegetarian variants. For those who want to delight in a nice barbeque with excellent meat, we offer a selection of meats from our pig farms, or local products such as Fiorentina T-bone steak or tagliata. We usually work for dinner, though we may open for lunch on request!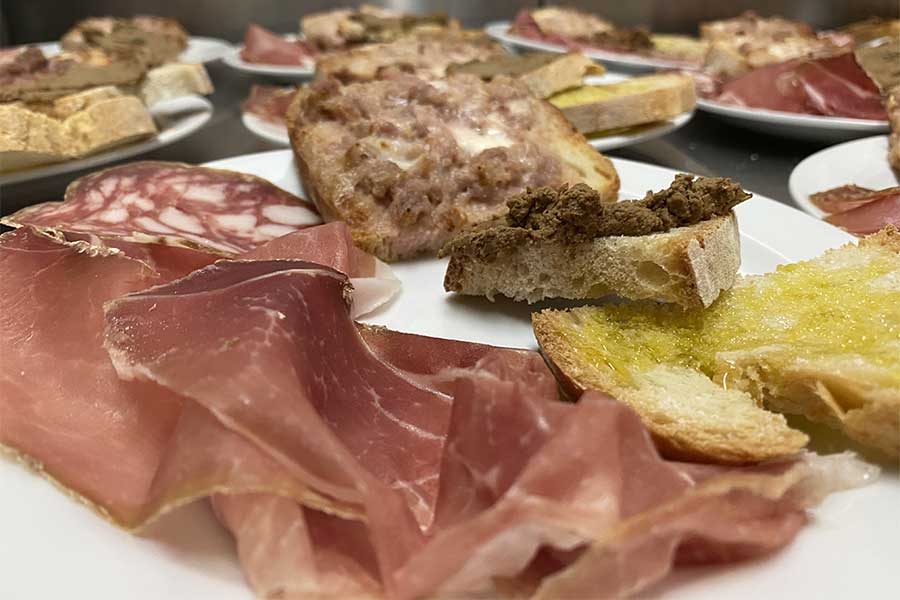 Snacks and aperitifs
For those looking for open-air spaces to celebrate informal events, birthdays, graduations or children's parties, the Tenuta di Mensanello offers a wide range of proposals, such as snacks or aperitifs, even in total privacy with respect to other guests.