Tuscan restaurant on a farm
Taste the authentic flavors of Chianti
Savor the real Tuscan food, in our Chianti restaurant on a farm
Our agricultural Tuscan restaurant, near Colle Val d'Elsa and Siena, is located inside the historic village of Mensanello. It includes a warm and welcoming internal room, which can host up to 45 people, and a spacious covered veranda that overlooks the countryside and the swimming pool, which can accommodate over 100 people. The restaurant is open both to the farmhouse guests and to gluttonous visitors, and it's suitable also for people with special dietary needs thanks to our vegetarian, vegan and gluten-free options.
At our Tuscan restaurant you can taste a wide range of farm-to-table products and try the real flavors of our beautiful region. Some examples?
The cold cuts that we make with the meat of semi-wild pigs bred in the estate's wood
Our extra-virgin olive oil, squeezed in the internal press
The artisan beers that come to life in our microbrewery
Our DOCG and IGT wines, such as the Fontediaccia merlot or the Novecento72 chardonnay
Vegetables from our garden and homemade pasta such as pici, a traditional pasta from Siena
The typical cheese by local producers
In the restaurant of Tenuta di Mensanello the menu is fixed and simple, and it changes day by day based on the season to always offer you the freshest and most genuine products. Moreover, if you particularly love wine you can make your meal even more special through guided tasting and pairing.
Are you looking for a place for ceremonies, private or business events, romantic dinners, parties with friends and family, or for your wedding? Our Tuscan restaurant in a farmhouse is perfect for all that, thanks to the inviting atmosphere and the possibility to customize the menu.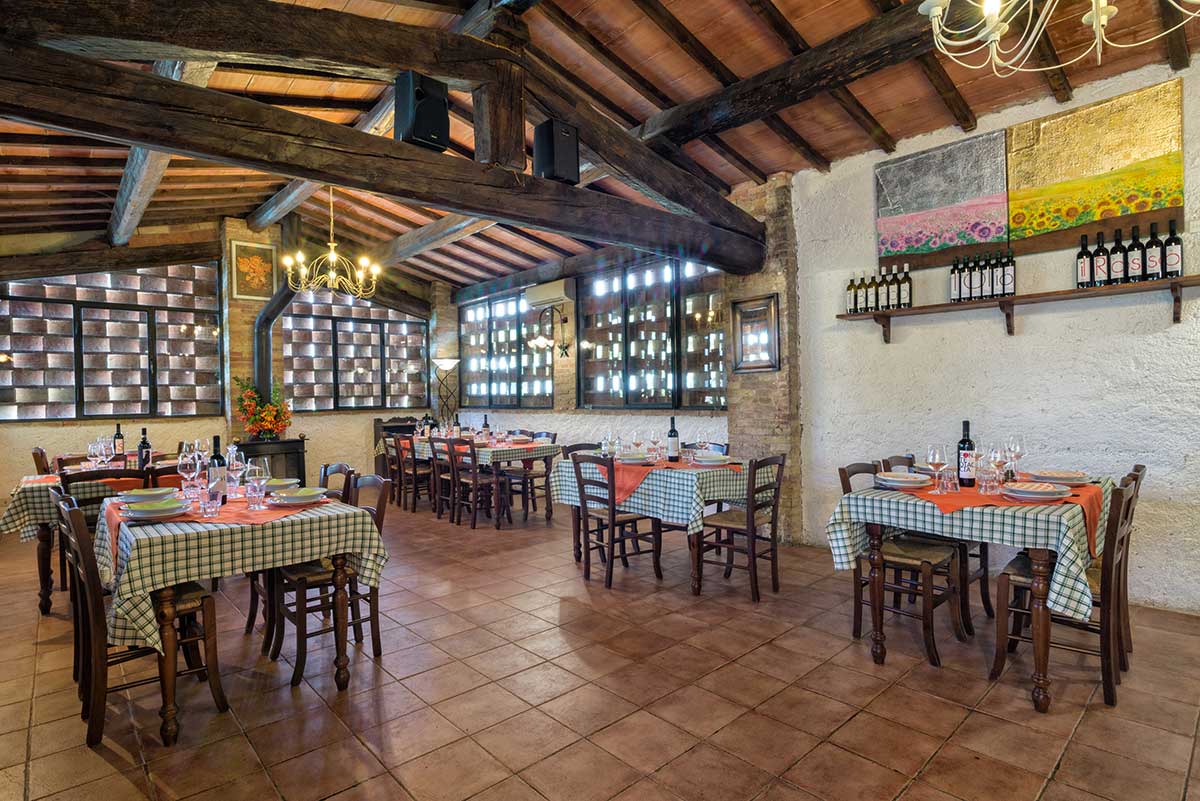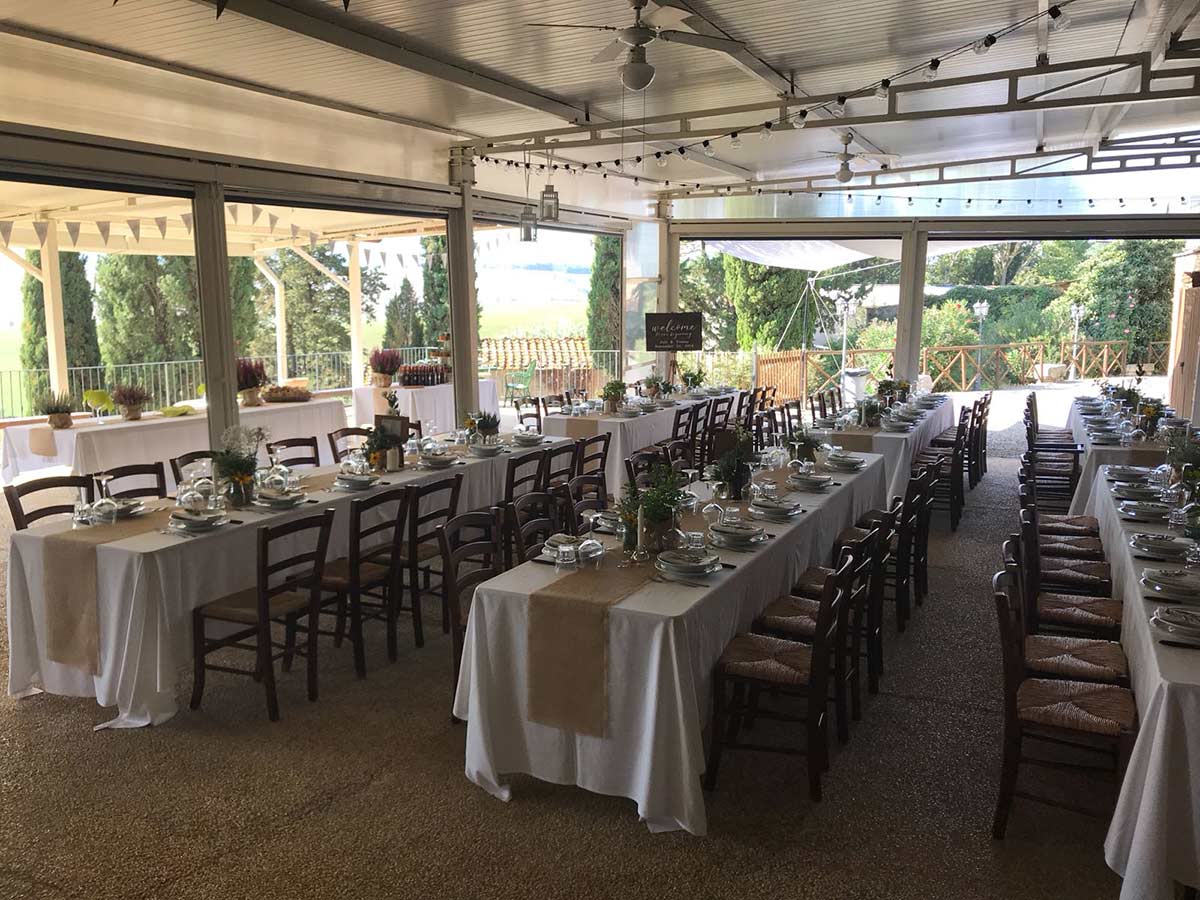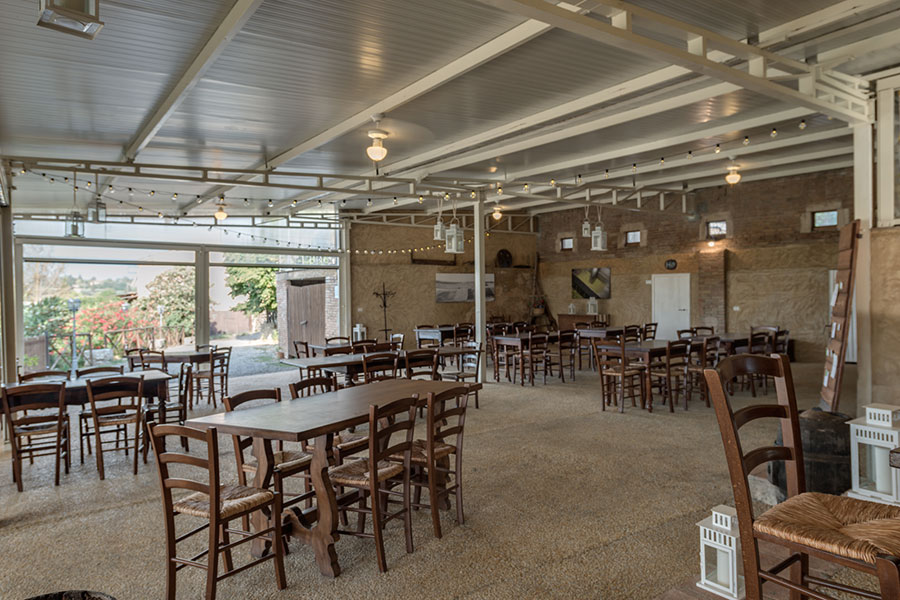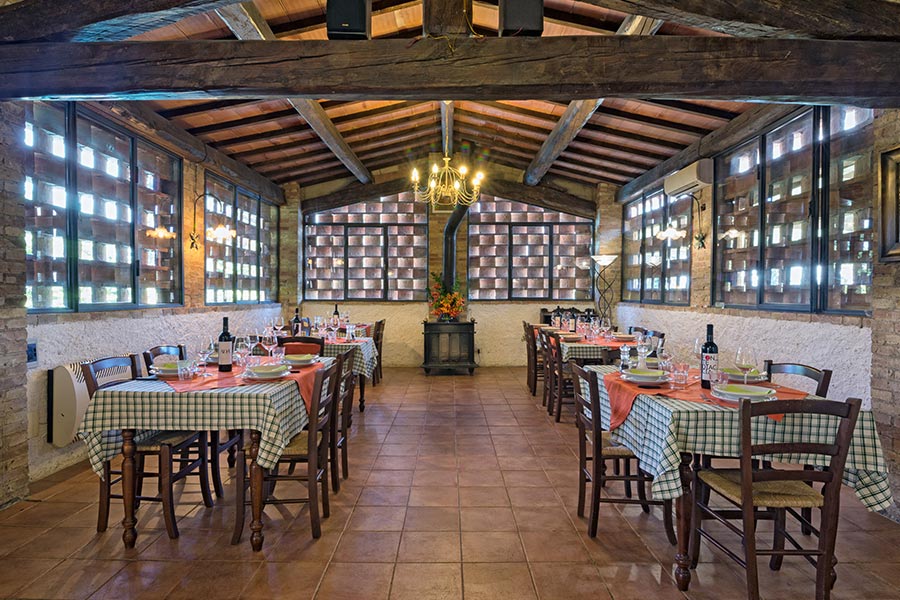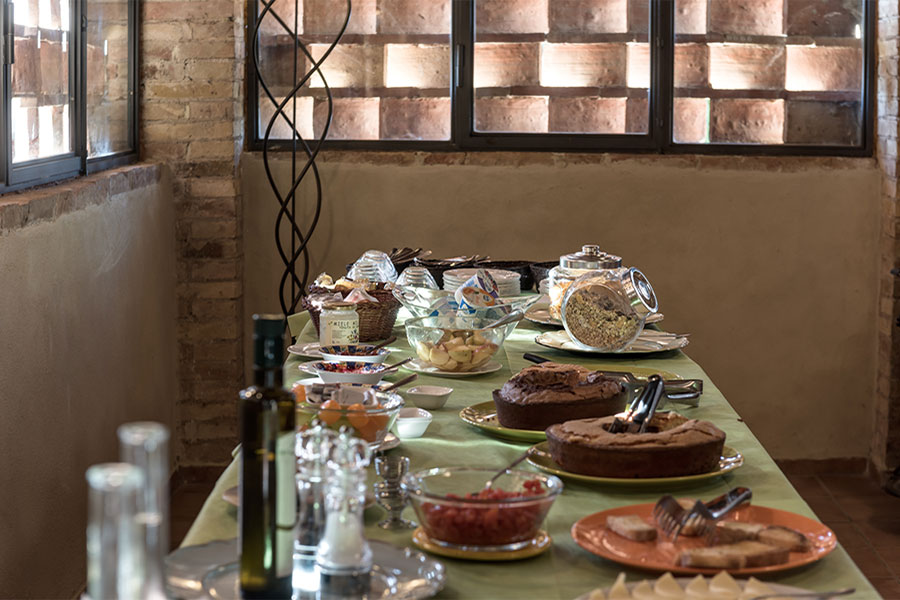 Breakfast
At Tenuta di Mensanello we consider it very important to start the day with the right energy. Our breakfast awakes your senses with simple and genuine smells and flavors: homemade cakes, classic local products and a wide range of savory foods – from fresh eggs to Tuscan prosciutto, not to mention the cheese – so that we satisfy your taste and meet your habits, whatever they are.
You're not staying in our farmhouse but you still want to try the restaurant breakfast? No problem: it's open to outside guests too!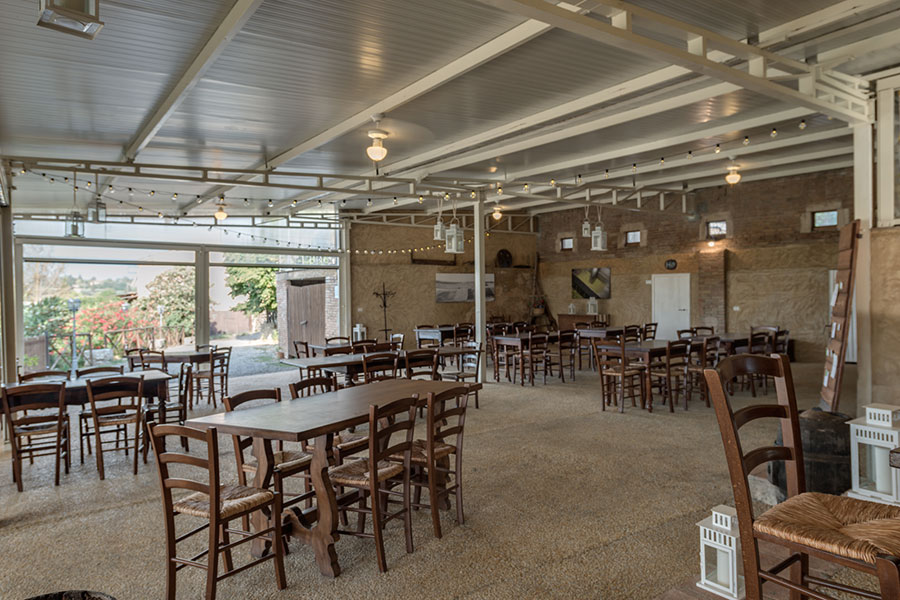 Lunch
Our typical farmhouse restaurant in Chianti is a quiet place where to spend time savoring the traditional Tuscan dishes in a convivial and authentic atmosphere.
We provide lunch only upon request, with a daily menu composed of freshly prepared dishes, and with the possibility to pair them with our wines.
If you prefer a light lunch, maybe before an afternoon of excursions in Siena or on the Chianti hills, you can choose the dish of the day, a platter of cold cuts, cheese or vegetarian options from our à-la-carte menu.
Dinner
What's better than ending the day enjoying abundant and excellent grilled meat? The best part about our Tuscan restaurant dinners is the possibility to taste farm-to-table products, as genuine as they can be. Like the selection of meat that we offer you, coming from the semi-wild pigs that we breed in the estate's wood, or produced locally such as the juicy Florentine steak and boar meat.
Here you also find delicious fresh pasta, made by our cooks, such as pici from Siena with ragù sauce or in their vegetarian version. Not to mention the desserts homemade daily, such as tiramisu and the typical almond biscuits from Tuscany.
If you're looking for an outdoor space where to celebrate informal events, birthdays, family reunions or any other important anniversary, Tenuta di Mensanello has what you need. From snack breaks and cocktails to a full dinner, in our Chianti restaurant we can create arrangements of all kinds, even ensuring complete privacy from the other guests if requested.
You should know that...
Breakfast is always included for those who stay in one of our rooms, and can be added upon request in case you're staying in an apartment or in Podere Fontediaccia.
Lunch and dinner can be served upon request to all of the guests of the farmhouse.
Our Tuscan restaurant in Chianti, near Colle Val d'Elsa and Siena, is always open for breakfast and dinner, while at lunchtime it only opens upon request.
If you're vegetarian or vegan, celiac or intolerant to gluten, let us know: our menu has options for you too!
Do you have questions, special requests, or do you want to reserve a table at our Tuscan restaurant?