Restaurant
in the historic village
Restaurant
in the historic village
The agricultural restaurant of Mensanello is located inside the historic village and includes an internal, cozy and welcoming room, which seats up to 45 people, and a large covered veranda, overlooking the countryside and the swimming pool, with a capacity of over 100 people. The restaurant is open to both guests of the farmhouse, with the possibility of half board, and to outsiders.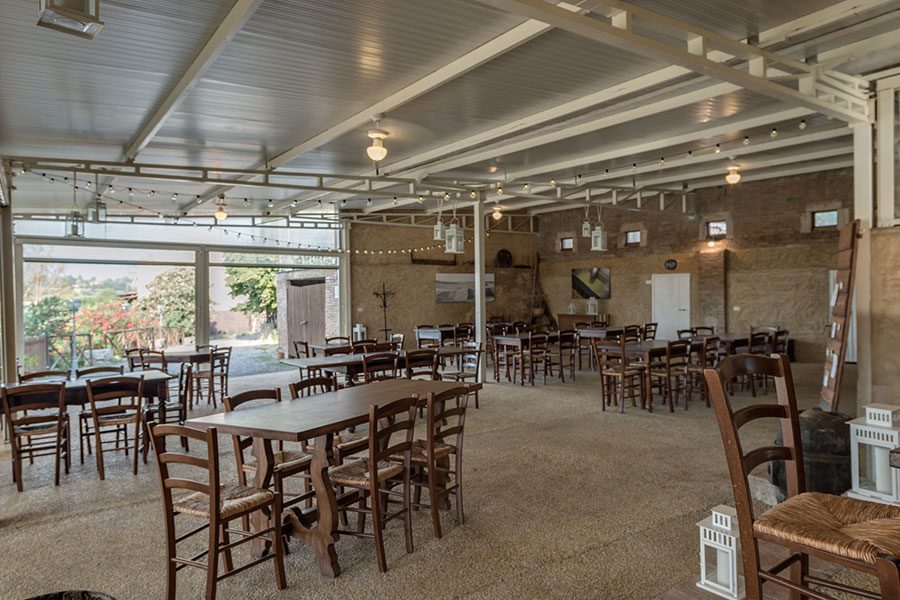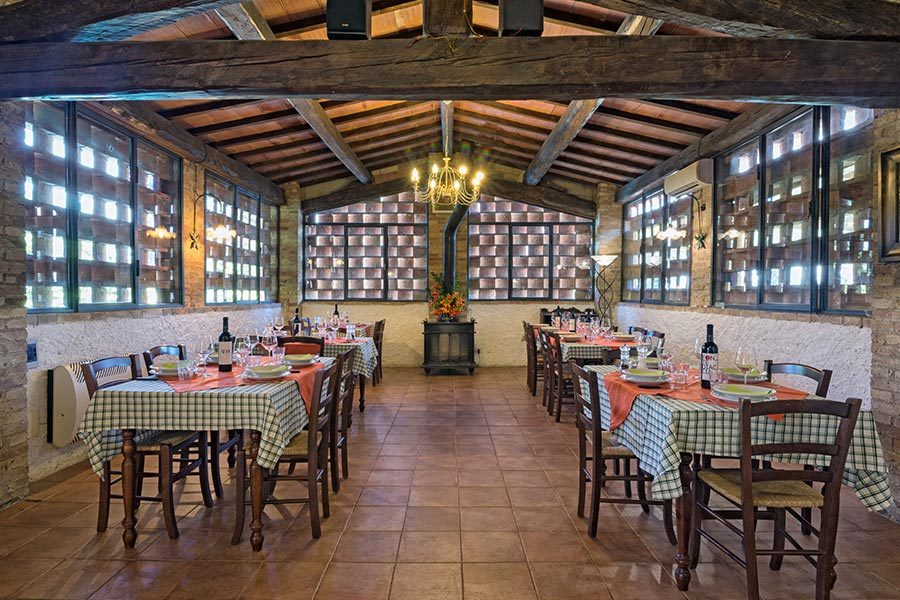 We offer a wide selection of zero miles products, such as our cured meats from our free-range pigs, our extra virgin olive oil, our craft beers and our DOCG and IGT wines. The menu is fixed and it varies from day to day depending on the seasons. For wine fans, you may also take a guided tasting during the meal. The Tenuta di Mensanello is the ideal place for ceremonies, events, romantic dinners, or celebrations of various kinds, for which you can customize the menu.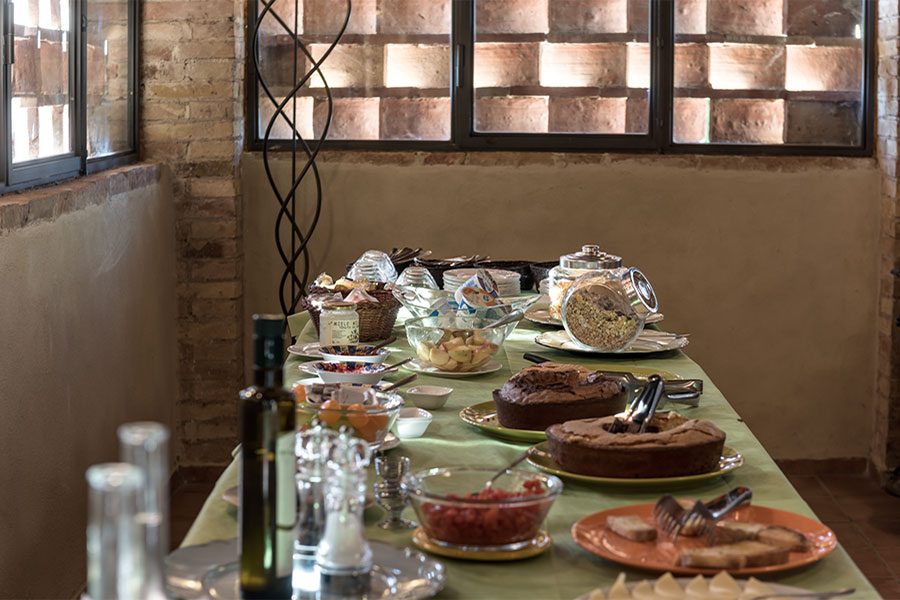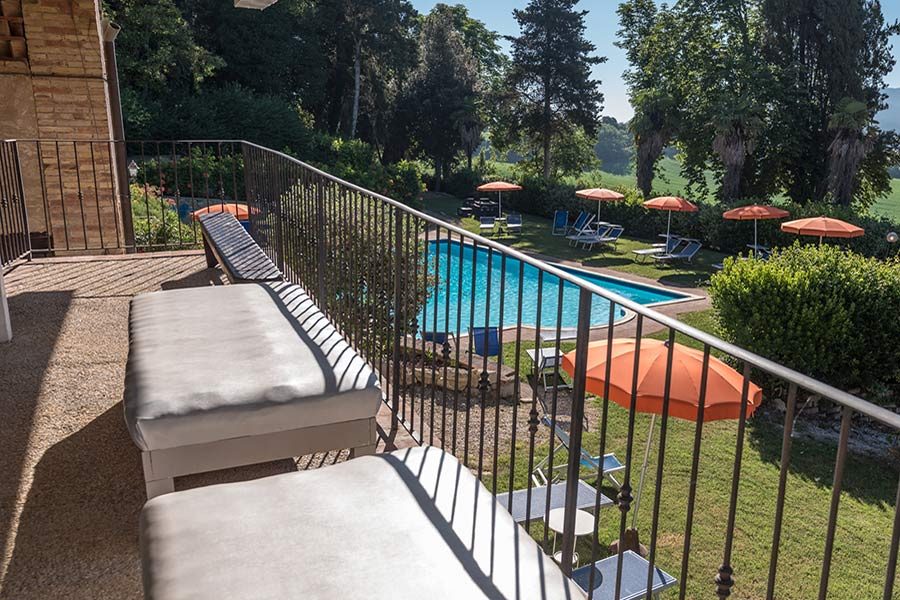 Breakfast
A buffet breakfast is set up in the internal room of the restaurant of the Tenuta di Mensanello, which can be eaten on the veranda in summer. The rich breakfast buffet includes both homemade cakes and many other dishes, savory and sweet.
Lunch and dinner

Our agricultural restaurant is subject to seasonality. In the summer months we work on a regular basis for dinner, for lunch by reservation only. In the autumn and winter months, we open on request, especially on weekends and on holidays.
For the events we offer three different types of menus, normally composed of a rich starter, one or two traditional first courses, vegetarian or meat, one or more second courses of meat with vegetables, and homemade desserts.